Puppy left in airport with heartbreaking note from owner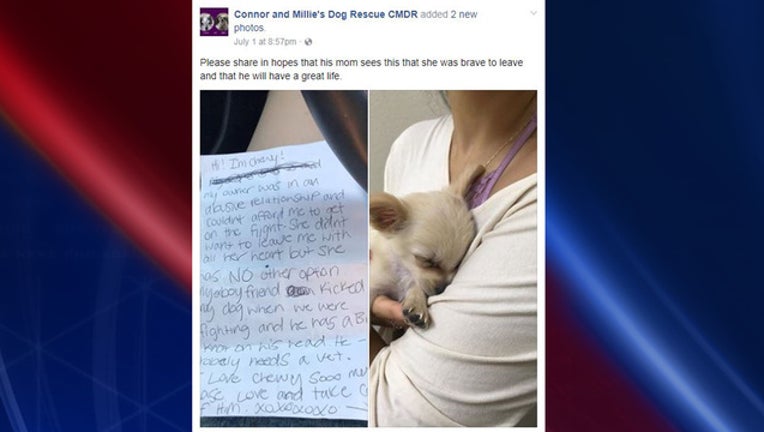 article
LAS VEGAS, Nevada (FOX 26) - A puppy was left in a Las Vegas airport with a heartbreaking note from his owner.
The puppy, "Chewy" was found with a note that read, "My owner was in an abusive relationship and couldn't afford me to get on the flight. She didn't want to leave me with all her heart but she has no other option."
The note continues saying the woman's boyfriend had kicked the dog during a fight and the dog needed to see a vet. The note ended with a plea for Chewy to find a loving home, "I love Chewy so much please love and take care of him."
Chewy is now in the care of Connor and Millie's Dog Rescue who is working to find the dog a loving home. The rescue shared Chewy's photo on Facebook saying, "Please share in hopes that his mom sees this that she was brave to leave and that he will have a great life."
CMDR says they have received a flood of applications from potential adopters for Chewy and are encouraging people to visit shelters for other lovable pets in need of homes.