Puppy abandoned in airport alongside emotional note from abused owner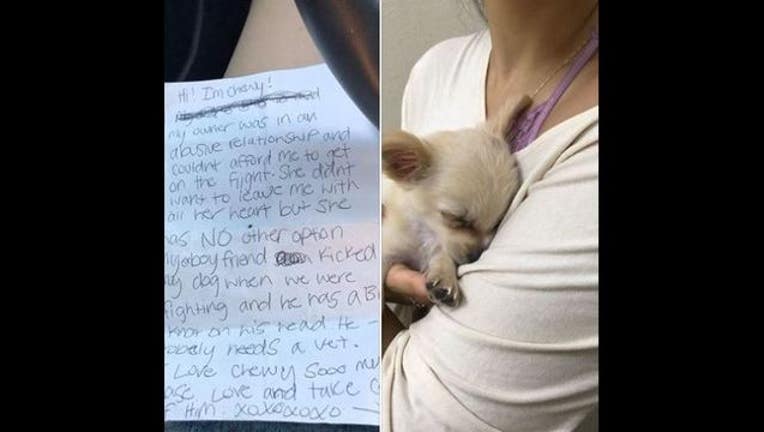 article
LAS VEGAS, NV - A three-month-old puppy was abandoned in the bathroom of a Las Vegas airport, with its former owner leaving a note explaining how they were a victim of domestic abuse and couldn't afford to keep the puppy.
The handwritten note details how both its former owner and the puppy itself were victims of domestic abuse. It reads: "Hi! I'm Chewy! My owner was in an abusive relationship and couldn't afford me to get on the flight. She didn't want to leave me with all her heart but she has NO other option. My ex-boyfriend kicked my dog when we were fighting and he has a big knot on his head. He probably needs a vet. I love Chewy sooo much – please love and take care of him."
Chewy was found by a concerned passerby who placed him in the care of Connor and Millie's Dog Rescue (CMDR) in Las Vegas, Nevada. According to a recent Facebook post by CMDR, the organisation is close to finding Chewy a new home.
CREDIT: Storyful