Polls open across Texas on busy Election Day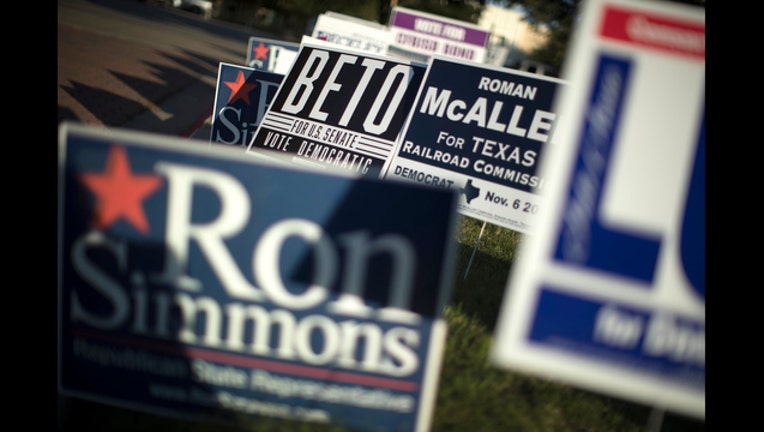 article
Polls have opened across Texas for Election Day and a strong turnout is anticipated following an early-voting period in which nearly 4.9 million people cast ballots in Texas' 30 largest counties alone.
Some voters stood in long lines at Texas polling places on Tuesday morning after a campaign season that featured the much-watched Senate race between Republican incumbent Ted Cruz and Democratic challenger Beto O'Rourke.
Like other states in what has been a deeply divisive election year, Texas shattered early voting records in big cities for a midterm election.
Fewer than 5 million voters in Texas cast ballots in the 2014 and 2010 midterms, but this cycle could be closer to a high-turnout presidential year.
The Senate race has overshadowed other contests, such as Republican Gov. Greg Abbott's push for a second term against Democrat Lupe Valdez, the former Dallas County sheriff.