Police searching for suspects accused of shooting store clerk during robbery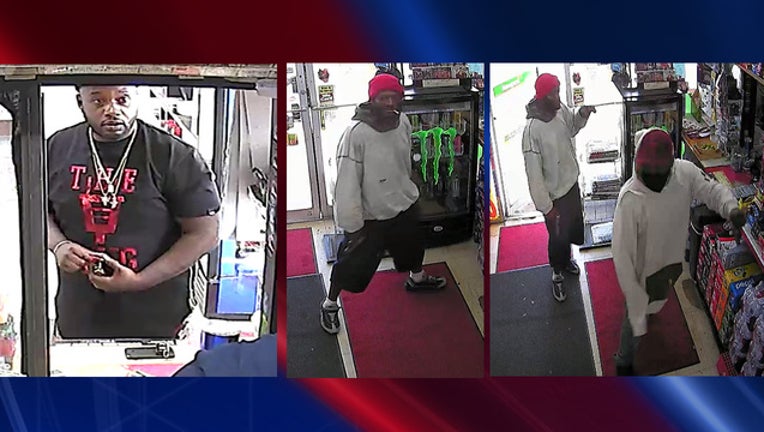 article
HOUSTON (FOX 26) - Baytown police are searching for two suspects accused of shooting a Baytown store clerk multiple times during a robbery attempt Sunday morning.
Police say the two men entered the store in the 2900 block of Market Street around 10:55 a.m. According to investigators, both men were armed with handguns, and one man stood watch by the door while the other jumped behind the counter. Police say it appears the clerk fought back during the robbery and both suspects shot at the clerk, striking him multiple times.
The clerk was transported to a Houston area hospital and was last reported in stable condition.
The first suspect is described as a black male, 5'10", 200 lbs, wearing a gray hoodie, baggy shorts, and a red hat. the second suspect is described as a black male, 5'10", 250 lbs, wearing a white hoodie, dark shorts, and had a black mask covering his face. Police say the men arrived in a silver 2011-2012 Chevrolet Malibu.
Investigators believe a third man with the suspects entered the store before the two suspects, possibly to case the store, then left after making a purchase.
Anyone with information is asked to call Baytown Crimestoppers at (281) 427-8477.