Police search for missing boy in California; father arrested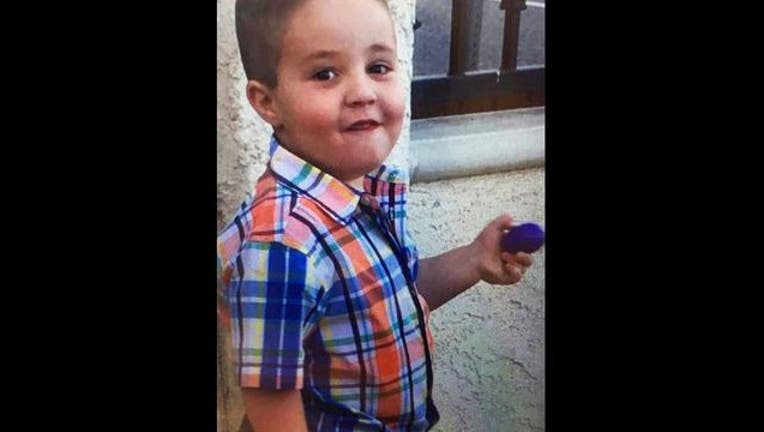 article
SOUTH PASADENA, Calif. (AP) — Police in Southern California on Sunday finished their search of a park where the passed-out father of a missing 5-year-old boy was found over the weekend and are asking for anyone with information to come forward.
South Pasadena Police Chief Art Miller said that investigators have had a difficult time getting answers from the boy's father, Aramazd Andressian Sr., who was arrested Saturday on child endangerment and child abduction after paramedics found him passed out in South Pasadena's Arroyo Park.
Investigators don't know why the man was unconscious, Miller said, adding that there is no evidence he was attacked.
Andressian's statements have been "convoluted and contradictory," Los Angeles County Sheriff's Capt. Chris Bergner said. The department is helping with the investigation.
The mother of Aramazd Andressian Jr. reported Saturday that her estranged husband had failed to drop the boy off at a pre-arranged meeting place. The parents are divorcing and share custody.
The boy was last seen by his mother on Tuesday when the two spoke through a video call. The boy was supposed to speak to his mother via video call again on Thursday but that did not happen, officials said.
Miller asked the public to report if they had recently spotted the father's car, described as a silver four-door 2004 BMW. The car was seen early Friday morning in Orange County.
"There's got to be someone out there that knows the whereabouts of Aramazd Andressian," Miller said. "I'm asking you as a law enforcement official and as a parent, if you know anything, please contact us."
Andressian's bail was initially set at $100,000, but detectives later went back to a judge to explain the boy is still missing and provide additional information about the circumstances. The judge then upped Andressian's bail to $10 million, Miller said.