"Please don't kill George!" South Carolina family adopts orphan deer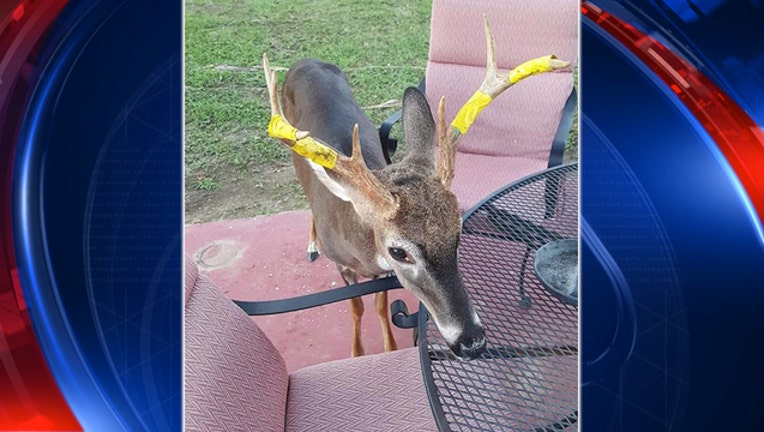 article
(FOX 46 WJZY) - A family in South Carolina took to social media this week to plead with hunters to not kill one of their family members - a deer named George. 
"Local hunters, please don't shoot the 7 pt with the yellow tape around his antlers. If you see him, it's George," Kena Lucas Funderburk wrote on Facebook Monday. 
The family started a social media campaign with the hashtag, "#dontshootGeorge."
The Funderburks explained that George is their pet deer. 
"He was just spotted at the Debutary (Fairfield County, SC) which is a long way from home, so he's getting around," Kena Lucas Funderburk explained. 
The family said the deer was raised and released between Great Falls and Richburg in Chester County, South Carolina. 
The Funderburks adopted George when he was just days old, according to The State. His mother had been hit by a car and killed along the side of a road, where the fawn was discovered in June 2016.