Pittsburgh synagogue shooting prompts DC-area officials to increase security at places of worship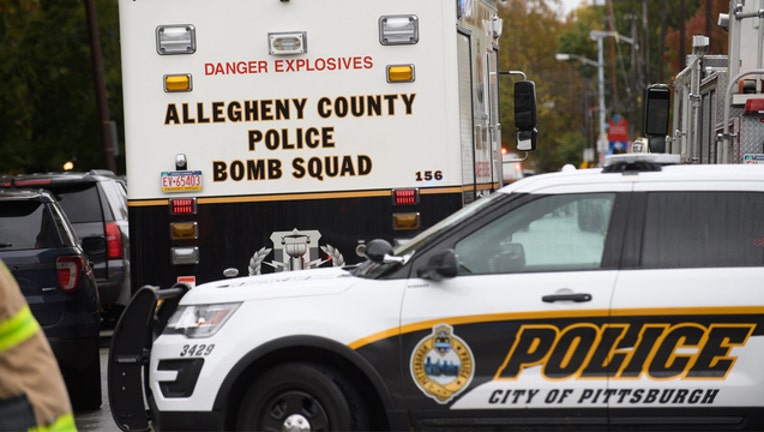 article
WASHINGTON - D.C. officials have announced they are ramping up security at places of worship following a deadly mass shooting at a Pittsburgh synagogue.
The shooting caused "multiple casualties" at a Pittsburgh synagogue on Saturday, during a Sabbath prayer service.
The neighborhood of Squirrel Hill, about 10 minutes from downtown Pittsburgh, is the hub of Pittsburgh's Jewish community.
In a tweet, D.C. police said they will be increasing visibility around our religious institutions in the city.
"The department's Special Liaison Unit will... be reaching out to religious leaders. There is no known credible threat to Washington, DC," said D.C. police chief Peter Newsham.
 Mayor Muriel Bowser gave her condolences and said she will be reaching out to leaders of the local Jewish community. "I have order police presence at synagogues in the District and we will be reaching out to faith leaders to offer our support and guidance."
"An attack on one community is an attack on all of us and on the ideals we stand for and fight for every day," said Bowser.
"In the face of hate, we stand united to love," she went on to say.
D.C. police said they are also sending their condolences to everyone impacted by the tragic events in Pittsburgh.
"We have reached out to our Jewish community leaders in DC and have directed MPD officers to pay special attention to synagogues until further notice #PittsburghSynagogue #DCPolice"
The tree-lined
Pittsburgh Mayor Bill Peduto said all residents of the neighborhood are required to stay inside their homes until further notice.
It was not immediately known how many people had been shot, whether there were any fatalities or what the shooter's motive was.
Three officers were also shot in the attack.