Pit bull left to drown in cage at water's edge in NJ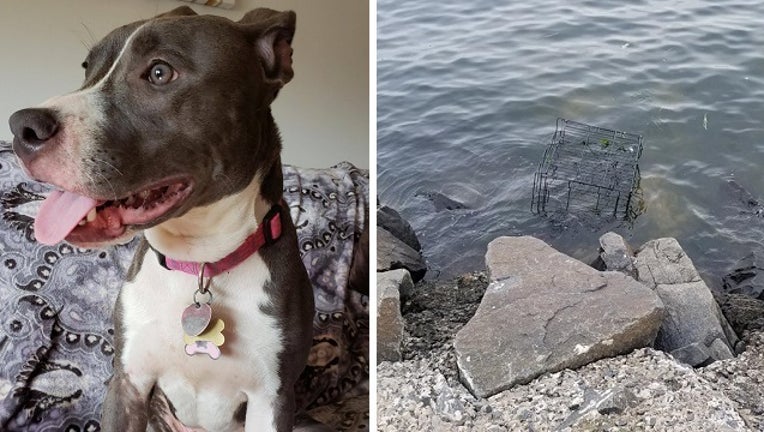 article
HIGHLANDS, N.J. (AP/WTXF) -- Authorities are trying to find the person who left a young pit bull to drown in a cage at water's edge in a rising tide.
A person walking their dog in Veterans Memorial Park in Highlands, New Jersey, spotted the small dog cowering in the cage on a portion of sand between a bulkhead and the water as the tide came in on Monday morning. The person rescued the animal.
In a statement on Facebook, the Monmouth County Prosecutor's Office estimates the dog was placed between 4 a.m. and 6 a.m., based on the tide schedule.
The gray and white pit bull was taken to the Highlands police station.
Anyone with information regarding this case is urged to notify the Monmouth County SPCA Animal Cruelty Hot Line at 877-898-7297 or notify the Highlands Police Department at 732-872-1224.
Those interested in donating to the Monmouth County SPCA can do so here.