Photos: Larger cracks in prefabricated bridge after move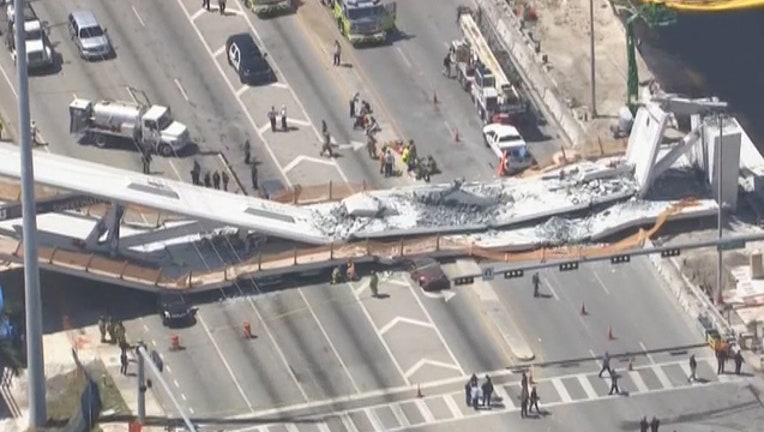 article
MIAMI (AP) - Federal safety inspectors have released new photos showing cracks in the concrete of an under-construction, pedestrian bridge just days before it collapsed near a Florida university.
The National Transportation Safety Board issued another preliminary report Thursday in the investigation of the March 15 collapse that killed a bridge worker and five vehicle occupants.
The agency had previously released Feb. 24 photos documenting small cracks at the ends of the bridge. The new photos featuring larger cracks were taken after March 10, when the prefabricated bridge was transported from a casting yard and set into place on permanent piers.
Investigators interviewed employees from eight companies and tested materials and equipment, but the report doesn't include any results.
The bridge was to span a busy highway and canal and connect Florida International University's campus to the neighboring community of Sweetwater.