Organized crime ring behind spate of Houston area cell phone store robberies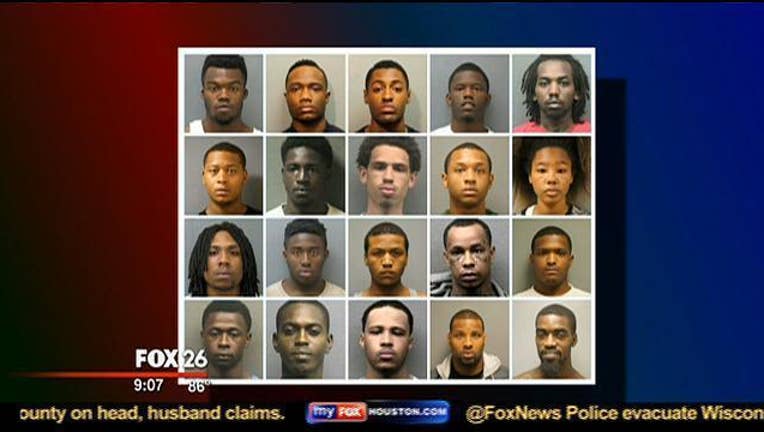 article
"We're going to talk about an operation dubbed can you hear me now?" says Harris County Sheriff Ron Hickman.
They range in age from 14 to 24 Hickman says and this organized crime ring reaped hundreds of thousands of dollars by holding up cell phone stores.
"AT&T stores, Verizon, Mobile even Radio Shack," says Harris County Sergeant M. Alvarado.
Even customers were robbed at gunpoint and some of the stick-ups became violent.
In some instances shots were fired at law officers.
"Obviously a lot of people were victimized by this not just the employees but the customers who were inside the stores," Alvarado said.
Alleged mastermind 24-year-old Terrance Edwards is no stranger to police.
"Criminal history for robberies, burglary of a building, drugs among other crimes," said Harris County Sergeant Ben Katrib.
Edwards only watched the hold-ups go down law officers say he had about two dozen young men eager to get their quote, "gangsta merit badge."
What did they get in return for being the actual triggermen?
A thousand dollars a hold-up the sheriff says and street cred they were desperately seeking.
"The individuals involved in these crimes held up victims in the stores at gunpoint and threatened to kill them if they were given phones that had tracker devices in them," Hickman said.
"This group from what we understand are called A-B-M. All About Money, "Alvarado said. "It's a little off shoot of the Crips."
With these 28 arrests law officers say they have cleared some 20 cell phone robberies that began in September of last year.