One man arrested after shooting incident at area school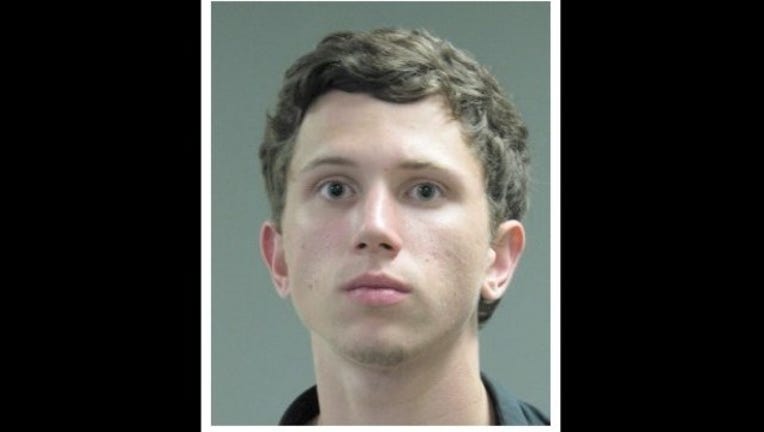 article
A 20-year-old Richmond-area man is facing multiple charges after shooting a handgun while on top of a Lamar Consolidated Independent School District elementary school campus.
Christian Pieper, 20, faces charges of Criminal Mischief, Deadly Conduct, Places with Prohibited Weapons, Possession of a Stolen Firearm and Trespassing, said Lt. William Henry of the Rosenberg Police Department. The Rosenberg P.D. handles security for all LCISD campuses, in this case Velasquez Elementary School.
At a press conference held Sunday afternoon, Lt. Henry said a second individual who was detained Sunday morning was released without any charges filed. The man was playing his bagpipes on school grounds.
"He just happened to be at the wrong place at the wrong time," Henry said. "He had no connection to the other individual."

At about 8 a.m. Sunday, Aug. 23, 2015, the Fort Bend County Sheriff's Office received calls from residents who live near Velasquez Elementary School about gunshots being fired by a person who was on the roof of the campus. Velasquez Elementary School is located in the 400 block of Macek Road in the Richmond area.
Sheriff's Office deputies and Rosenberg P.D. officers responded, and Pieper was apprehended without incident. There were no injuries.
Officials with Lamar CISD as well as Fort Bend ISD were at the press conference as well.
"We want to make sure that this person is prosecuted to the fullest extent of the law," said Dr. Thomas Randle, superintendent of Lamar CISD. Randle said the area law enforcement agencies work well together to ensure the safety of the children who attend all Fort Bend County schools.
"We will have increased presence at our schools on the first day of school tomorrow so please send your children to school in the morning," said Sheriff Troy E. Nehls. "Don't let this incident alter your plans."
Investigators found several shells from the firearm and said one window and an air conditioning unit had been damaged by shots fired.
Lt. Henry said Pieper had "been handled" by the Rosenberg P.D. previously for drug-related activities.