Officer's emotional plea: "Because I care"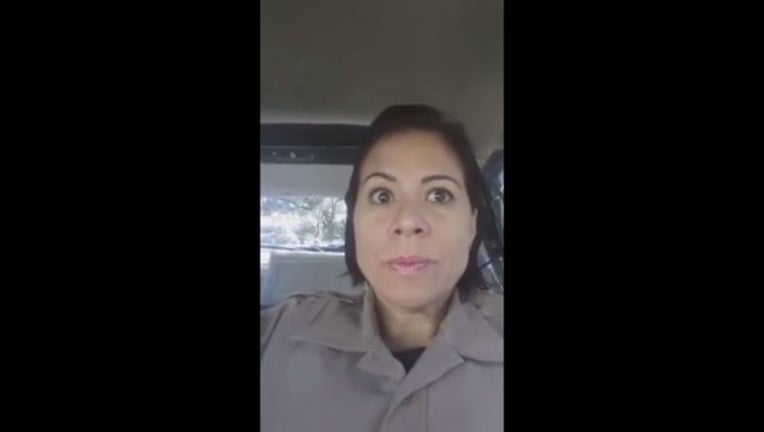 article
Lydia Marquez is a police officer in the Miami-Dade Police Department. She knows the dangers of her job, especially considering the recent actions taken against police officers. Now, her emotional plea is doing exactly what she wanted: it's going viral.

Marquez recorded the video in her uniform. She said the reason she made the video is based on her 4-year-old asking the question: why?

She said as she was getting ready for her work, her son asked her if that's where she was heading. When she said yes, he responded with 'why?' She worked the night shift and thought about the recent attacks against officers all night and decided to make the emotional plea.
"We're putting our lives out on the line here because we're going to you cause you need us, not knowing exactly what were going in to and people don't understand that. We don't ask that dispatcher, 'hold on, wait, is this a black person who's calling, is this a white person who's calling?'" Marquez said. "That doesn't matter because we don't care, we don't care at all. It's not about color, it's not about any of that, it's about the fact that all lives matter."
The video has reached almost 10 million people on Facebook.
"When I received my badge, I swore an oath that I was going to protect and serve all people. Not blacks, not whites, none of that. The oath is colorblind; it doesn't care all of that and of us that have these badges don't care about that either," Marquez said. "Yeah, we all have our bad apples, who doesn't? And people forget that."
The video ends with Marquez talking about how deadly her job can be:
"When I kiss my children in the morning before I go to work and tell them I love them, I don't know if I'm going to be coming back at the end of the day. I don't know, especially nowadays, and it's hard, it's really hard. But I'm here. Why? Because I care, all lives matter, everyone's life matters."