Nikolas Cruz case: How did so many red flags and warnings fall through the cracks?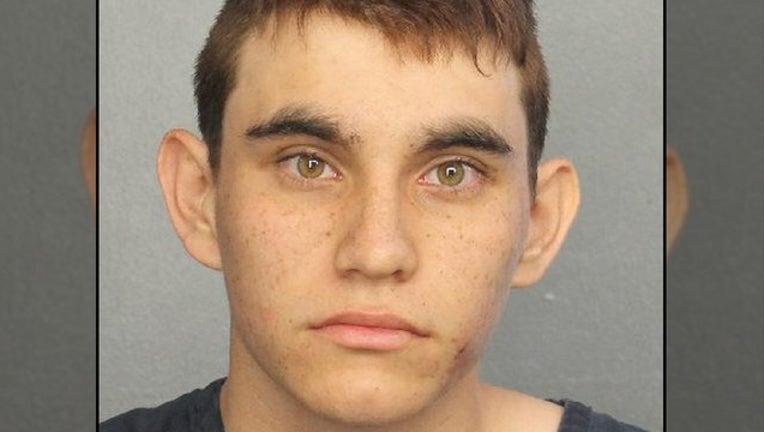 article
(FOX 13) - A Snapchat video shows Nikolas Cruz cutting his arms and talking about guns.  A message sent by Cruz to a Mississippi bail bondsman says, "I'm going to be a professional school shooter."  An anonymous tip warns the FBI of Cruz's potential of "conducting a school shooting." 
Red flags where everywhere, yet somehow they all fell through the cracks -- and now 17 people are dead in one of the nation's worst-ever school shooting sprees. 
SERIES OF FAILURES
As the nation fixated on gun laws and mental health in the wake of the latest school massacre, details emerged on an alarming number of red flags that foreshadowed the shooting.  The warnings were all raised by the public, trained to "see something, say something."  
At least four of them warned about Cruz's potential to become a school shooter.  The public tips led to investigations by both federal and state authorities -- but somehow, none of those tips prevented the massacre that some predicted was just a matter of time.
THE FBI 
The most significant chance to intervene in Cruz's life came just six weeks before the shooting.  Someone "close to" Cruz called an FBI tip line and – according to the FBI's own admission – left information on Cruz's "gun ownership, desire to kill people, erratic behavior, and disturbing social media posts, as well as the potential of him conducting a school shooting."
Two days after the shooting, the agency revealed that no one followed up on that tip.  
According to FBI officials, that tip should have been assessed as a potential threat to life and forwarded to Miami's field office for investigation.  The FBI says those protocols were not followed and Director Christopher Wray says the bureau is still trying to figure out how the mistake occurred.   
David Bowdich, the FBI's acting deputy director, called the mistake a "result of bad judgment."  He visited the agency's West Virginia call center this week as part of a review to figure out how it happened.  
Bowdich says the FBI has lost public trust over the failure to investigate the tip.  He said the greatest threat to the FBI is losing public trust, and "we are doing everything we can to regain" it.
%INLINE%
Dave Couvertier, a retired FBI special agent from Tampa, says the FBI owes the public an explanation. "For something like this to happen and then result in the death of innocent children is horrific," Couvertier said.  
He acknowledged the FBI has a difficult task sorting through thousands of tips a day from all over the world, but says credible reports should lead to action – and the agency has to do better.
There were other tips as well.
Last November – five months before the shooting – a Mississippi bail bondsman received a comment on his YouTube channel, where he posts videos of some of the things he encounters on the job.  The comment read "I'm going to be a professional school shooter." The name of the person who posted it was Nikolas Cruz. The bondsman, Ben Bennight, says he took a screenshot of the comment then contacted the FBI.  
A statement released by the FBI confirms it investigated the comment, but "no other information was included … which would have indicated a particular time, location, or the true identity of the person who posted" it.  Bennight says YouTube had removed the comment as "offensive content", which made it difficult for the FBI to trace.
LOCAL DEPUTIES NOTIFIED
That same month, on November 30, someone called the Broward County Sheriff's Office warning that Cruz was collecting guns and knives and "could be a school shooter in the making."
According to police records, Cruz had moved to Lake Worth, so the caller was referred to the Palm Beach County Sheriff's Office.  Just three days earlier, Palm Beach deputies were called to the home where Cruz lived over a disagreement with the 22-year-old son of the family he lived with.  The family said Cruz threatened that "he was going to get his gun and come back."  
After speaking to deputies, the two young men hugged and made up. 
Two days before that, the same family called 911 to report Cruz had possibly hidden a "gun in the backyard," but the incident was classified as "unfounded."
On November 1, a relative called the Broward County Sheriff's Office and reported that Cruz had rifles and asked deputies to come and recover them.  According the sheriff's office, a family friend ultimately agreed to take the guns, so responding deputies did not issue a report.
There were more warnings in 2016.
On February 5 of that year, someone called the Broward County Sheriff's Office with "third-hand information" Cruz planned to "shoot up" an unknown school.  According to records, the caller heard it from a neighbor's son.  The tip included an Instagram picture of a juvenile with guns.  The deputy who responded forwarded the information to a school resource officer.
SCHOOL HAD CONCERNS
Another chance came in November 2016.  Mental health professionals were called to Stoneman Douglas High School to evaluate Cruz for detainment under the Baker Act.  Someone had contacted DCF after Cruz sent out a Snapchat video showing him cutting his arms and saying he wanted to buy a gun.
The DCF report says investigators found Cruz "to be stable enough" that he didn't require hospitalization, but a school counselor wasn't convinced.  The report says the counselor questioned whether the assessment of Cruz's mental state was premature.  Still, DCF closed the case without taking any action.
It's hard to say whether detaining Cruz under the Baker Act in 2016 would have prevented the shooting spree in 2018 – but it might have allowed mental health professionals to get inside his head to determine how dangerous he could potentially be.  
SCHOOL RECORDS
A look at Cruz's school records show educators and administrators had been grappling with his outbursts, threats, and violence for years.
The records, released by the Department of Children and Families, make note of Cruz's behavioral problems as early as middle school.  They document ongoing problems with impulse control and a fascination with guns.  At times, the records state, he was "distracted by inappropriate conversations of his peers if the topic is about guns, people being killed, or the Armed Forces."
One report notes that "when things don't go the way he wants" he "becomes frustrated and will perceive that it's the fault of others."  A video posted online shows him fighting with other students in 2016.  He was suspended for two days, according to school records.
17 LIVES LOST
%INLINE%
And despite all the warnings, it happened anyway. At 2:19 p.m. on February 14, 19-year-old Nikolas Cruz arrived at Marjory Stoneman Douglas High School in Parkland, carrying a black duffel bag and backpack.  Once inside, according to investigators, he pulled out a legally purchased semi-automatic AR-15 rifle and began shooting students in the hallways and inside five classrooms.  
The on-scene resource officer, an armed Broward deputy, failed to engage the gunman and stood outside "doing nothing" for four minutes, according to the sheriff.
Cruz is charged with first-degree pre-meditated murder for the deaths of students Alyssa Alhadeff, 14; Martin Duque Anguiano, 14; Nicholas Dworet, 17;  Jamie Guttenberg, 14; Luke Hoyer, 15; Cara Loughran, 14;  Gina Montalto, 14; Joaquin Oliver, 17; Alaina Petty, 14; Meadow Pollack, 18; Helena Ramsay, 17; Alex Schachter, 14; Carmen Schentrup, 16; Peter Wang, 15; and Aaron Feis, a 37 year old assistant football coach; Scott Beigel, a 35 year old cross-country coach, and Chris Hixon, a 49 year old wrestling coach.