Nightmare on Elm Street for Texas woman who dug up coffin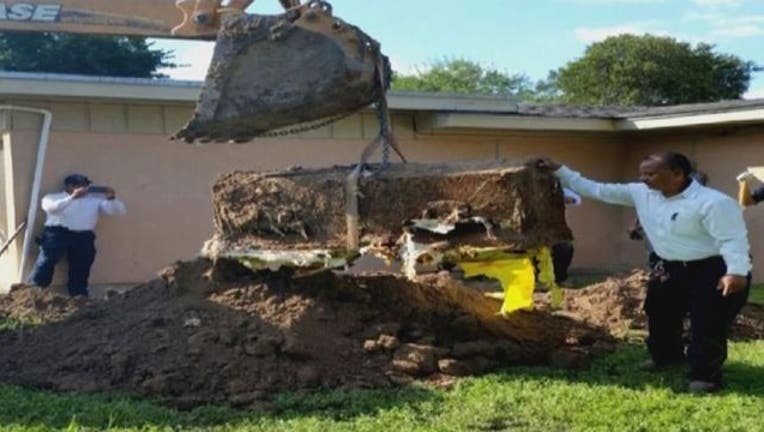 MISSION, TX (FOX 26) - It was a literal nightmare on Elm Street for a Texas woman who got quite the pre-Halloween scare when workers renovating her backyard this month found an old rusted coffin with bones still inside.
Deedee Oliveira, who recently bought the house on Elm Street in Mission, told KGBT she was shocked when the casket was unearthed.
"I'm like, 'A coffin? What do you mean a coffin?" Oliveira said. "I can't even explain it, it was huge. It had the handles. It was really rusted, and it had bags wrapped around it."
Oliveira received a call on Tuesday from workers after they hit a hard object in the ground.
"They called, and they let my dad know first that they found a box," Oliveira said. "And so my dad said, 'Okay, we'll move the box later so you can finish.'"
Read more at FoxNews.com