New York pizzeria creates pizza box made out of pizza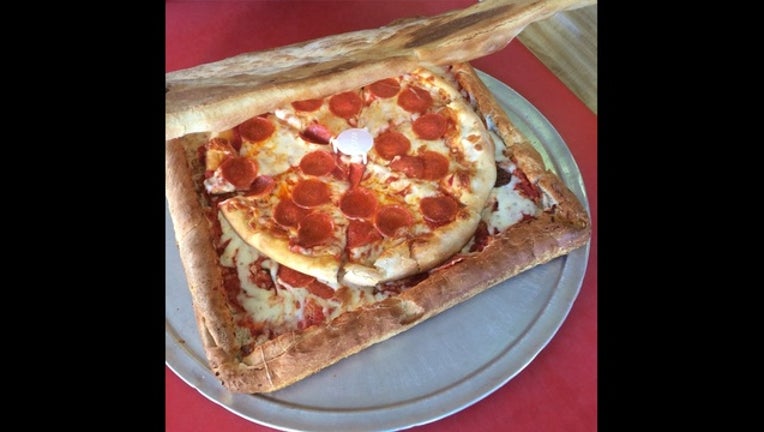 article
NEW YORK (FOX 32 News) - Can you imagine a pizza box made of pizza? Well, quit imagining because now it's real and it's a pizza lover's dream come true.
On social media Wednesday, Vinnie's Pizzeria in Brooklyn unveiled "the pizza box pizza." It's a traditional New York-style pepperoni pie surrounded by a square pizza that serves as the "pizza box."
"No waste, 100% pizza and 100% delicious," the pizza parlor wrote on Twitter.
Owner Sean Berthiaume told PIX11 News he came up with the idea while he was bored and working. He decided to experiment after becoming tired of seeing people eat their pizza and throw the big, wasteful cardboard box away.
Each pizza box costs $40, and yes you can have it delivered to your home.