Navasota High School teacher arrested by FBI, allegedly possessed child pornography
COLLEGE STATION, Texas - A Houston area high school teacher was arrested for allegedly using Kik to view and share child pornography.
29-year-old Daniel Byrd from College Station was arrested and taken into custody on Thursday for distribution and possession of child pornography, announced U.S. Attorney Alamdar S. Hamdani. Byrd is reportedly a teacher at Navasota High School.
He appeared before U.S. Magistrate Judge Andrew M. Edison at 2 p.m. on Friday.
SUGGESTED: Houston man solicited nude selfies from 18 male minors, pretended to be minor girl on Kik
Officials say they became aware of Byrd after they discovered a folder containing child pornography shared in a Kik group chat and Byrd was said to be in control of the folder.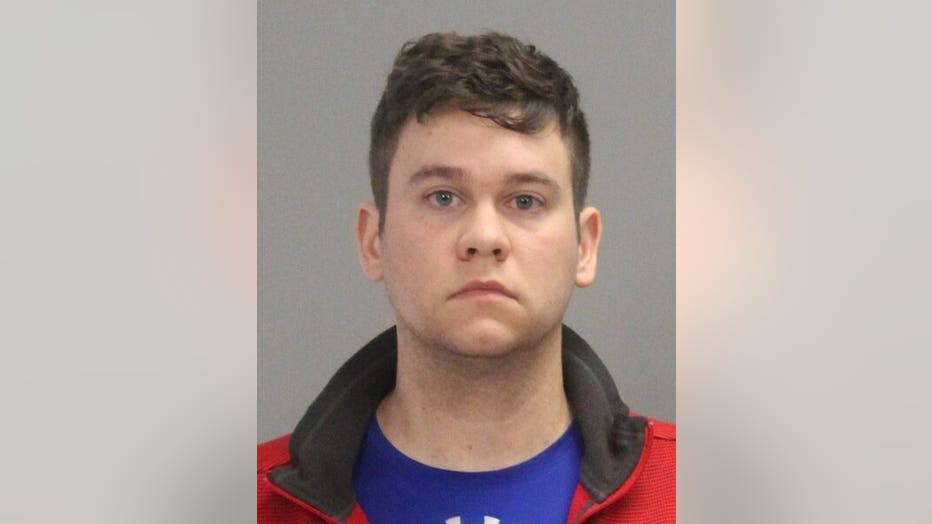 Daniel Byrd (Photo courtesy of Brazos County Jail)
According to reports, Byrd used Kik and Telegram to view and download child pornography. He reportedly joined groups dedicated to sharing child pornography and would download content to his MEGA account. 
RELATED: Harris County woman killed after reportedly being choked during sex with boyfriend
The high school teacher then posted links from his MEGA account into a Kik group which allowed others to access folders containing child pornography, officials say.
If convicted, Byrd faces up to 20 years for distribution of child pornography as well a maximum of 10 years for possessing it.
The FBI - Bryan resident agency conducted the investigation with the assistance of the College Station Police Department.