More than 200 March in Protest Over Mysterious Waller Jail Death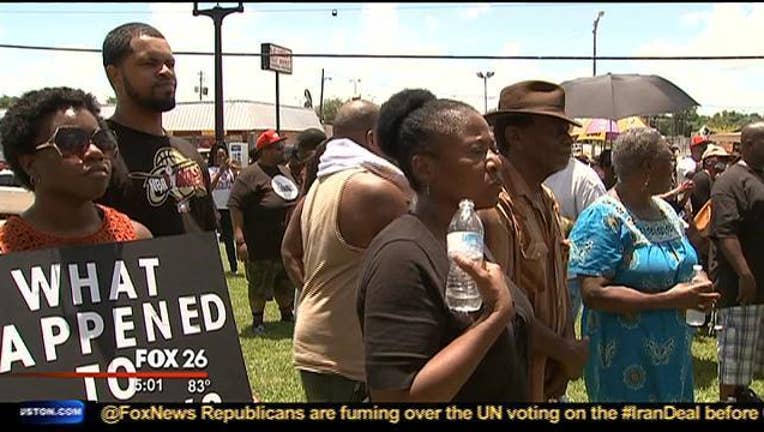 Burdened with grief, growing outrage and frustrated by unanswered questions they gathered outside the Waller County Jail just yards from where Sandra Bland's life abruptly ended.
"We've taken enough hell here in this Waller County racist town," said activist Quanell X.
They numbered more than 200 marching from the jail house to the courthouse.
"No justice, no peace. Black lives matter," they chanted.
Each of the marchers unconvinced a 28 year old Black woman arrested after a traffic stop would end her own life with suicide.
"They want us to believe that our gifted, talented young sister hung herself with a garbage bag, " said Quanell X.
"A minor traffic infraction should not turn into death," said protester Kinaki Muhammad.
Among those unwilling to accept Waller County investigator's explanation of the death were many past and present students from nearby Prairie View A&M.
"Guess what happened when she told the truth? The truth killed her. Being outspoken and telling people what she knew killed her, her telling people about racial injustice and police brutality, killed her," said Lanitra Dea, a friend of Bland at Prairie View.
Dea, like many of the marchers, vowed to be Bland's voice beyond the Grave.
"She would do it for me. If it was me, should would do it for me," said Dea.
The ongoing investigation has been joined by the FBI and the Texas Rangers.