More Boy Scout camps will be open to girls this summer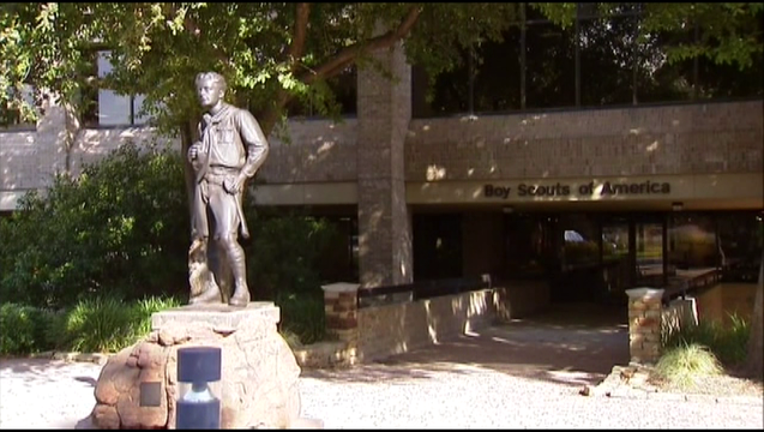 article
The Boy Scouts of America is putting out the welcome mat for girls, too, at more of its summer camps this year.
The changes follow a decision by the Scouts last fall to admit girls into more programs. For some camps, like Cub Scout Camps, this will be the first summer that girls can participate as full members, not just as tag-along sisters. Other BSA programs with summer camp options, like Venturing, have been coed for years.
Girls who have experienced the programs say they can be empowering.
"When I joined Venturing, I was a shy and afraid little 14-year-old," says Maddy Agers of St. Louis, now a high school senior and Venturing president for her area. "Since then, I've learned to repel off a cliff backward, go on overnight trips in the wilderness, go mountain climbing and mountain biking, lead overnight canoe trips and brave zip lines. But learning leadership skills has been my favorite part of Venturing."
"I'd say the best thing to do, for girls who think they're interested, is just jump in," she continues. "It's not all guys. There are women who've been in Scouting for 40 years. I really hope if I have a daughter she'll jump in just like I did."
Agers first experienced Cub Scout summer camps when she would visit her brother at one. She's now working on a Summit Award, the Venturing equivalent of Eagle Scout, and has earned a college scholarship for community leadership thanks to her role in Venturing.
Cub Scouts, geared to first through fifth graders, just started opening up to girls this year through an "early adopter program" slated to roll out nationwide on June 1. Girls who take part in the early adopter program and who sign up for summer camp will learn the same outdoor skills, go on the same adventures and, for the first time, get the same rank advancements as boys. Girls' and boys' programs will be separate.
Boy Scouts, which is for sixth through 12th graders, will not be available to girls until next year. But girls ages 14 to 20 are welcome in Venturing and other BSA-run programs like Exploring, Sea Scouts and STEM Scouts.
In another step forward for girls interested in learning outdoor skills through Boy Scouts of America summer camps, this year one of the organization's four "high adventure bases" - Philmont Scout Ranch in Cimarron, New Mexico - will begin hosting family scouting for families with girls or boys. Similar family programs are under development at the Summit Bechtel Family Reserve in West Virginia, says Al Lambert, an assistant chief scout executive for BSA, who leads outdoor programming efforts.
"It's an exciting time for us . and our efforts in supporting girls and families, as well as boys," says Lambert.
"We're adapting to changing times." Lambert says many young families want to experience camping and have their kids learn outdoor skills, but would like to do so as a family, with a few more creature comforts than Boy Scouts are traditionally used to.
In some parts of the country, Boy Scouts of America-run programs open to both genders include those involving local schools or community organizations.
"Around 50,000 boys and girls have visited our camps through school groups, and 85 percent are not registered with the Scouts," says John Andrews, scout executive of the Northern Star Council of Minnesota. "It's a great way of showing the community what we do."
Andrews notes that while Cub Scouts, and soon Boy Scouts, are only now opening up to girls, sisters have long been welcome to join in - although they could not earn ranks like the boys. And women have made up about 45 percent of Boy Scout camp staffs for the past 30 years.
Founded in 1910 and long considered a bastion of tradition, the Boy Scouts have undergone major changes in the past five years, agreeing to accept openly gay youth members and adult volunteers, as well as transgender boys. The expansion of girls' participation, announced in October after unanimous approval by the organization's board of directors, is arguably the biggest change yet.
Boy Scouts programs focus on character, fitness, citizenship, service, leadership and outdoor skills.
The most up to date information on particular BSA summer camps across the country can be found on www.Scouting.org .