Metro Atlanta flight attendant with new kidney returns to work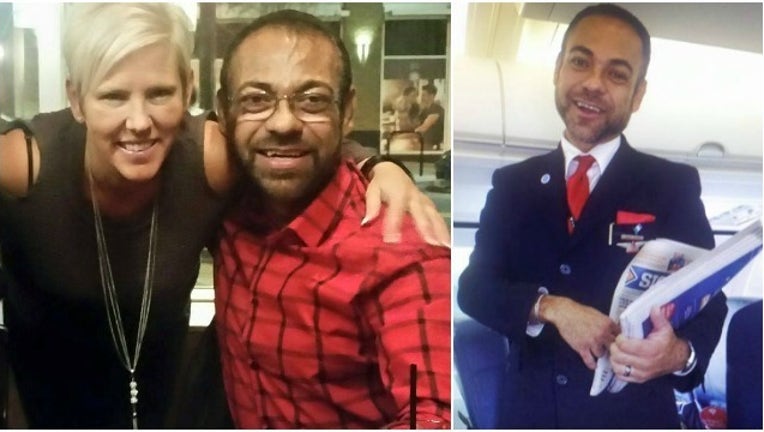 article
GWINNETT COUNTY, Ga. - A metro Atlanta flight attendant, who has been grounded due to a kidney disease, returned to work Tuesday for the first time in years. 
Oscar David Serrano's prayers were answered after a stranger from Minnesota offered to donate her kidney to him. The life-saving surgery took place several days after Christmas.
Ahead of his surgery, the Gwinnett County man had grown weary of matches falling through. That changed when Kimberly Bachmeyer Rynders learned she was a match and offered to donate one of her kidneys. 
Serrano's transplant surgery took place on December 28 at Piedmont Atlanta Hospital. The 51-year-old Delta fight attendant hasn't been able to work since he was diagnosed in 2014, but went back to work Tuesday morning. 
For more information about Oscar David Serrano or any other kidney patient in need, visit www.Piedmont.org/livingdonor. You can also learn more at https://www.kidney.org/.