March For Our Lives not on National Mall due to local 'talent show,' permit application shows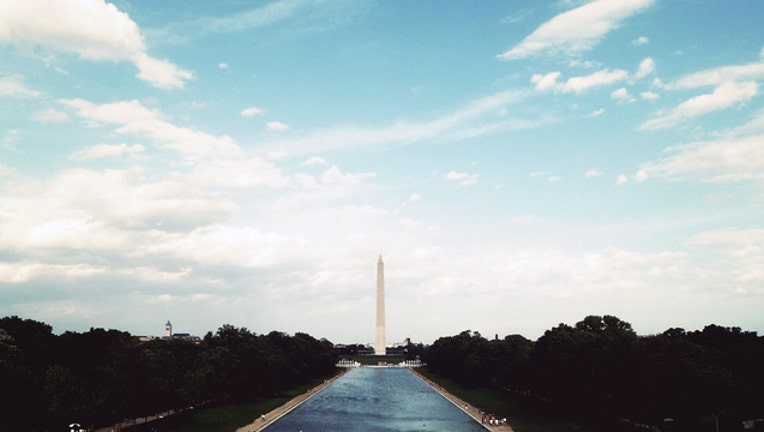 article
WASHINGTON - An estimated half a million people will march through downtown DC on Saturday but many have wondered why the March For Our Lives rally is not on the National Mall.
As preparations for the massive demonstration were underway, officials announced another event was taking place on the National Mall that day and that the March For Our Lives would not be able to occur at the iconic location.
March For Our Lives Guide: Everything you need to know about the rally in DC
According to the Washington Post, the event that bumped the March For Our Lives from the National Mall was a local student group looking to film a "talent show."
An application obtained by the Post said the group would take a day to film and "games will be the main activity for filming."
The application said the equipment being used for the talent show included seven cameras and tripods, two tables, small boxes, small cones, two bikes and jump ropes.
The March For Our Lives was moved nearby to Pennsylvania Avenue between 3rd Street (near the Ulysses S. Grant Memorial) and 12th Street Northwest (near the old Post Office Pavilion/Museum).
March For Our Lives: Street closures, parking restrictions for massive protest announced
The expected size of the march prompted officials to push back the National Cherry Blossom Festival one day after it was also scheduled to take place that Saturday.
Among the 500,000 activists expected at the rally demanding action on gun violence will be several big-name celebrities and politicians.
The March For Our Lives website states that celebrities such as Jennifer Hudson, Ariana Grande, Demi Lovato, Common, Vic Mensa, Andra Day, Miley Cyrus, Lin Manuel Miranda and Ben Platt will be joining students at the march and will perform for the crowd.
Celebrities like Oprah Winfrey, George and Amal Clooney, and Steven Spielberg have donated money to support the event, while stars like Justin Bieber and Harry styles have also encouraged students to participate as well.
MORE: Weather forecast for March For Our Lives in DC
Politicians will also be out in force with the students, as Mayor Muriel Bowser joined in a video with Justin Timberlake to promote the walk and state she would be participating as well.
The March For Our Lives was spearheaded by students from Marjory Stoneman Douglas High School in Parkland, Florida after the deadliest school mass shooting in U.S. history took place there on Valentine's Day. The massacre, which officials said was carried out by 19-year-old Nikolas Cruz, left 17 people dead, including 14 students and three faculty members.
Historians said the demonstrations were shaping up to be one of the largest youth protests in decades.
Follow FOX 5's coverage of the March For Our Lives:
You can follow all of FOX 5's coverage of the March For Our Lives on fox5dc.com, Facebook, Twitter, Instagram, YouTube and fox5dc.com/live.