Man who foiled France train attack stabbed in Sacramento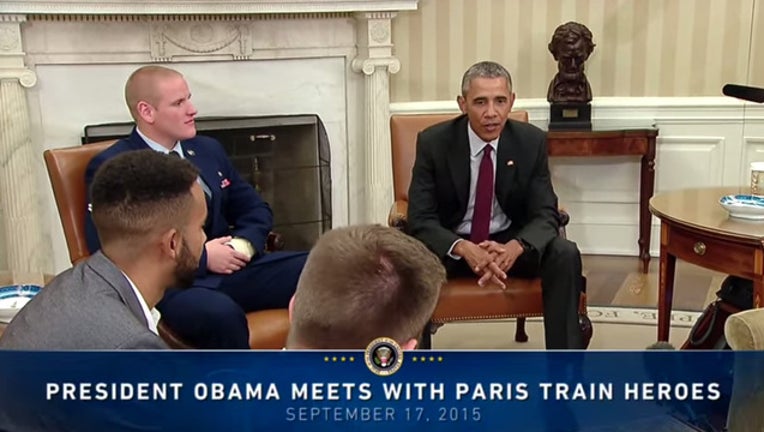 article
SACRAMENTO, Calif. - One of the Sacramento men who helped foil an apparent attack on a high speed train headed to France is reportedly in stable condition after being stabbed, according to a report from the Air Force Times 
Airman Spencer Stone, 23, and his two friends have been hailed as heroes for subduing an armed man on the train.
An Air Force spokesman says Stone was stabbed four times in the chest, at 12:45 a.m. Thursday, on a Sacramento street corner.
He was taken to a hospital in the area for treatment. Other circumstances of the attack are not yet known.
In August, Stone, along with two other young Americans thwarted a gunman on a Paris-bound passenger train. 
They subdued the man with ties to radical Islam who boarded the train with a Kalashnikov rifle, a pistol and a box cutter. A British businessman and a French-American also have been praised for their efforts to stop the gunman.
President Barack Obama praised Stone along with his two friends for teamwork, courage and quick-thinking actions that averted "a real calamity."
He celebrated them as three friends who had been headed for a fun reunion in Paris when they "ended up engaging a potential catastrophic situation and pinning down someone who clearly was intent on doing a lot of harm to a lot of people, inflicting terror on the French people."
They previously had been awarded France's highest honor by President Francois Hollande.
Stone's hand was injured in the attack.