Man shot and killed at north Harris County car wash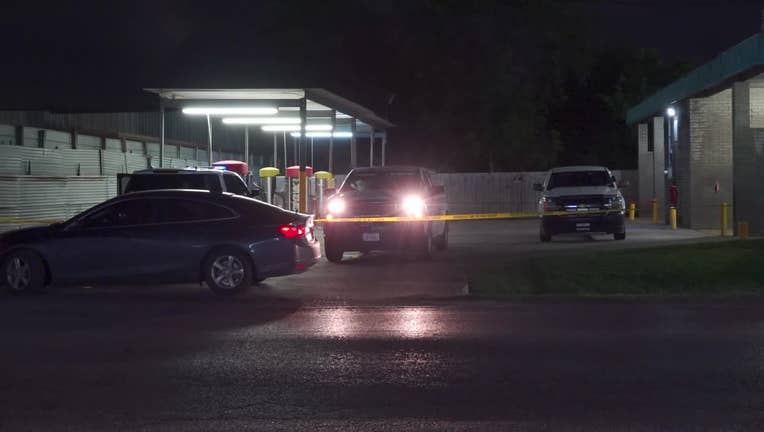 HOUSTON - A man was shot and killed at a north Harris County car wash on Sunday evening, and authorities are searching for two people who fled the scene.
The shooting occurred around 6:30 p.m. on Aldine Westfield near Aldine Mail Route Road.
MORE CRIME AND PUBLIC SAFETY COVERAGE
According to the Harris County Sheriff's Office, witnesses saw the victim talking with a man and a woman before the shooting.
Immediately after talking, they got into a physical altercation, and the altercation led to the shooting, authorities say.
According to the sheriff's office, the victim was shot multiple times and died at the scene.
The other man and the woman fled northbound on Aldine Westfield in a four-door sedan, possibly an early-90s model Buick. Authorities are searching for a Hispanic male in his 30s who was wearing a blue button-down shirt and blue jeans. They are also searching for the woman, in her 30s, who was wearing a red tank top and blue jeans.
The investigation into the shooting continues.