Man sentenced to more than 30 years for killing friend after smoking meth
HOUSTON - A man has been sentenced to more than 30 years for shooting his friend to death after smoking methamphetamine. 
According to the Harris County District Attorney's Office, Sean Trout, 36, was convicted four days after the murder of his friend, Erron Walker, 36 back in October 2017.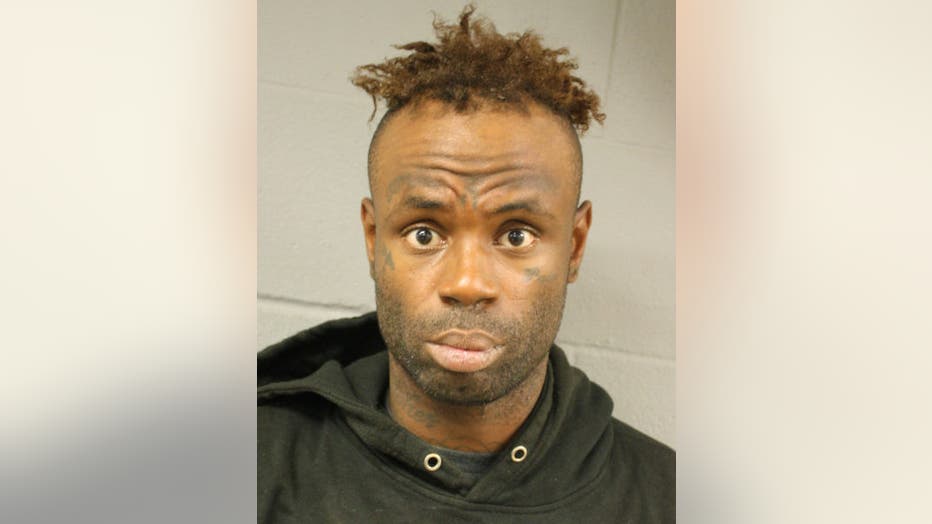 Sean Strout (Photo courtesy of Harris County District Attorney's Office)
Officials said Strout and Walker were longtime acquaintances and were at Walker's house with another friend. Strout had been there the day before, so Walker "believed Strout had stolen some money and a pair of sunglasses." 
The third man left as the two started arguing over the stolen items and a neighbor reportedly heard gunshots later that day. Walker was also seen running out of his garage as more shots rang out before he was fatally wounded from the fight. 
The now 36-year-old was sentenced to 35 years in prison late Thursday by a Harris County jury. 
"This man was a menace who repeatedly chose to smoke meth and get violent," DA Kim Ogg said. "He threw away every second chance he was given and ended up stealing from a friend, leading to an argument resulting in that friend's murder."
Jurors also heard that Strout had an extensive criminal history. In fact, he was on probation for robbery the night he was arrested for murder. He had also been arrested previously several times for drug possession and theft. 
While he was in jail awaiting trial, Strout was charged with assault for hitting another inmate with a sock with a weight in it. He was also charged with harassing a public official, the DA's office said, "for throwing urine and feces on a corrections officer."