Man seen on video smacking rear of hippopotamus at Los Angeles Zoo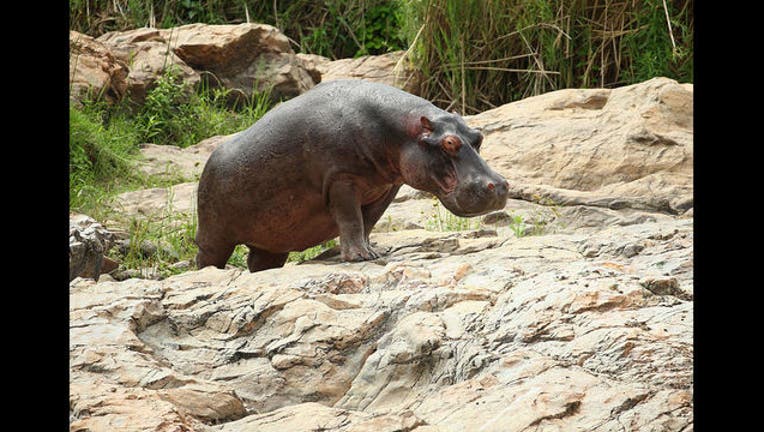 article
LOS ANGELES (FOX 11 / CNS) - Police searched Tuesday for a man seen on video climbing a wall at the Los Angeles Zoo and slapping the backside of a hippopotamus.
The video began making the rounds on social media last week and that's when zoo officials first learned of the incident, according to the Los Angeles Times.
The incident was reported to police by zoo officials and a "No Trespassing'' sign was installed on the exhibit. It's the first such sign to be placed on an animal exhibit, zoo officials told The Times.
The video was shot from across the enclosure and shows the man moving over the wall toward the hippos, then slapping one of them, which flinched, and the other hippo raised its head, but otherwise neither animal showed any other visible reaction.
"Any unauthorized interaction with an animal is unsafe for the animal and potentially unsafe for the patron,'' zoo spokeswoman April Spurlock told The Times. "It is never appropriate for anyone to attempt to have contact or interaction with any animal outside of our staff-led animal experiences.''
Spurlock told The Times incidents like this are rare. A similar incident occurred in 2011 when a woman crossed two barriers to get close to a pair of elephants. The animals weren't touched and the woman was escorted from the zoo and arrested, she said.
Copyright 2018 FOX 11 Los Angeles: Download our mobile app for breaking news alerts or to watch FOX 11 News | Follow us on Facebook, Twitter, Instagram and YouTube.