Man enters school playground, stabs 7-year-old at recess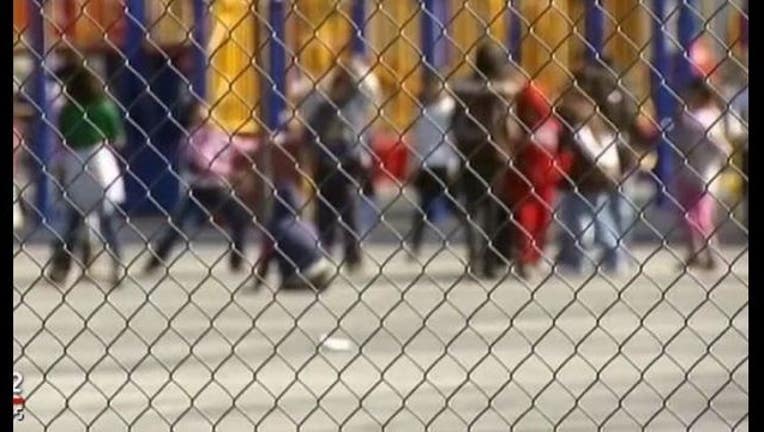 article
DAYTON, Ohio (AP) — A man approached a school playground during recess and stabbed a 7-year-old girl Friday, leaving her seriously hurt, police said.
Dayton police said Friday evening they were still searching for a suspect who ran from the World of Wonder school following the afternoon attack. They said officers had unsuccessfully tried to track him with a police dog and canvassed the neighborhood.
Police described the suspect as a black man estimated to be 18 to 20 years old and a little less than 6 feet tall, wearing athletic shorts and a beige or green sweatshirt over an orange shirt.
A motive for the stabbing wasn't clear. Police didn't publicly identify the victim, who initially had been reported to be an 8-year-old girl.
Dayton schools spokeswoman Jill Moberley told the Dayton Daily News that the security guard who is usually in the school wasn't there Friday. She said two guards quickly responded to the scene from a high school two blocks away.
In a note to parents of World of Wonder students after the attack, Principal LaDawn Mims-Morrow said the school will have counselors available to students on Monday as needed and will have extra security when the children are outdoors during the coming schooldays, the newspaper reported.
The school was put on lockdown after the attack, then dismissed for the rest of the day.
___
This story has been corrected to show the girl is 7, not 8.