Macy's plans to close 100 stores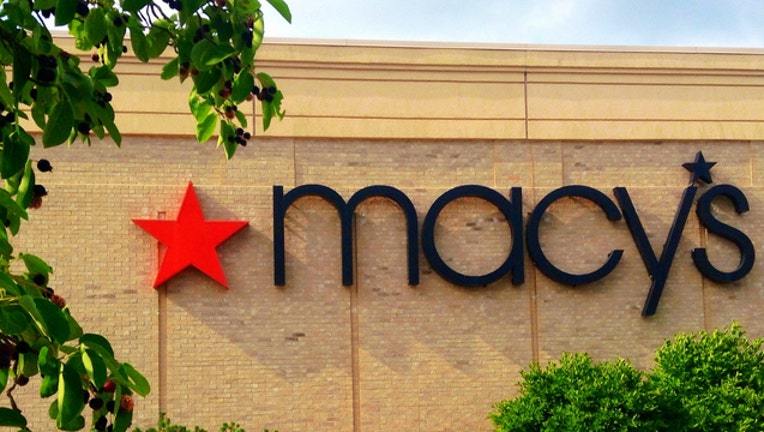 article
NEW YORK (AP) - Macy's plans to close about 100 stores next year and boost its online investments, the nation's largest department store chain said Thursday, as it tries to become more nimble in an increasingly fierce market. The closures represent close to 14 percent of its stores under the Macy's brand.
The company, which operates Bloomingdale's stores as well, said it would increase its exclusive products and would prioritize its investments in the stores that offer the highest growth potential.
That follows Macy's move to shutter 40 stores this spring, and comes as Macy's reported another quarter of falling profits and sales. But the results were better than analysts feared. Summer weather helped drive sales of clothing, and Macy's says it's seeing results from efforts to add sales staff and revamping its fine jewelry area. Its shares rose 17 percent, or $5.80 to $39.80 in midday trading.
"The announcements we are making today represent an advancement in our thinking on the role of the stores, the quality of the shopping experience we will deliver, and how and where we reinvest in our business for growth," said Macy's President Jeff Gennette, who will succeed Terry J. Lundgren as CEO early next year.
Macy's had been a stellar performer since the Great Recession, but in the past year and a half has seen slowing sales as it battles competition on all fronts and changing shopping patterns. People are spending more on home improvement as well as experiences like travel or spas. And when they do buy clothing, they're going to T.J. Maxx or fast-fashion chains like H&M. They're also increasingly researching and buying online, and gravitating toward Amazon.com, which is bolstering its store private label fashion brands. Amazon.com is by some forecasts expected to surpass Macy's as the largest online seller of clothing next year.
Under Lundgren, Macy's has been looking for opportunities to boost sales, from buying upscale beauty brand Bluemercury to launching its own off-price stores called Macy's Backstage. But since this past May, it announced it has to accelerate its efforts to get shoppers excited.
With the store closures, Macy's will have 666 stores including 38 Bloomingdale's locations. That's down about 23 percent from a peak in January 2007 of 868 stores including Bloomingdale's. Annual net sales at the stores Macy's plans to shutter were estimated at about $1 billion. Many of the stores will close in early 2017, with the balance closing as leases or other agreements expire or are amended. The company has not specified which locations but said it will still have a presence in virtually all major markets.
Macy's has been under pressure from investors to sell some of its valuable real estate. Chief Financial Officer Karen Hoguet told analysts the company is in talks with potential buyers of its San Francisco men's store. The plans are for the men's store to be recombined into its main Union Square store. It's also looking at Herald Square in New York, State Street in Chicago and downtown Minneapolis, Hoguet told analysts.
The company said it earned $11 million, or 3 cents per share, in the quarter ended July 30. That compares with $217 million, or 64 cents per share, a year earlier. Excluding charges related to store closings, the company earned 51 cents, which is above the 48 cent estimate from FactSet.
Revenue fell 3.9 percent to $5.87 billion. That topped the $5.77 billion estimate from FactSet. Revenue at stores open at least a year, including licensed businesses like beauty, were down 2 percent in the second quarter. Excluding licensed departments, sales were down 2.6 percent. That's the sixth straight decline for that measure.
The number of transactions was down 5 percent compared to last year but that was an improvement from the prior quarter.
The company said it was sticking to its outlook. Macy's had said in May that it expects revenue at stores, including business from licensed departments, open at least a year to be down 3 percent to 4 percent. Macy's also said it still expects earnings to be in the range of $3.15 to $3.40 for the year.