Lyle Lovett, Robert Earl Keen to open for George Strait at 2019 RodeoHouston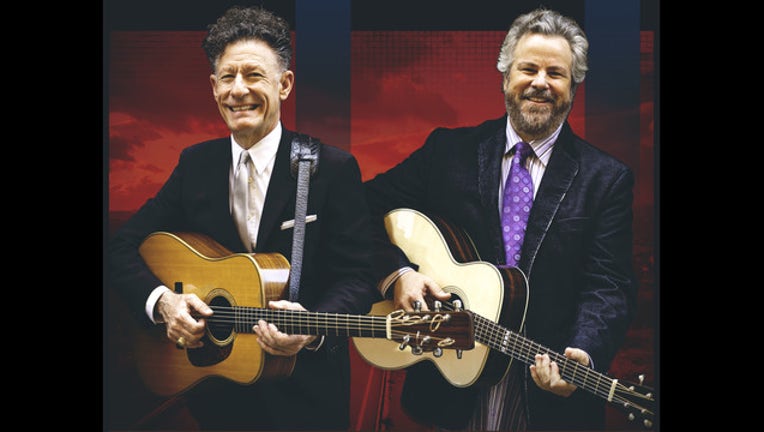 Texas singer-songwriters Robert Earl Keen and Lyle Lovett will open for country music icon George Strait during his concert-only performance on Sunday, March 17, the final night of the 2019 Rodeo.
"We are proud to close out the 2019 Houston Livestock Show and Rodeo with three of the Lone Star State's most influential music artists," said Joel Cowley, Rodeo president and CEO. "Bringing both Robert Earl Keen and Lyle Lovett back to the RODEOHOUSTON stage for a Texas-sized performance with George Strait will be an incredible experience for our fans."
The full-length evening concert held in NRG Stadium will be one of the only Texas performances for Strait in 2019. There is no rodeo performance scheduled before the concert, however, all activities on the grounds, including shopping and dining areas, carnival, livestock and horse show competitions, and other exhibits and attractions at NRG Park, will be open to the public on March 17.
Robert Earl Keen and Lyle Lovett are no strangers to the RODEOHOUSTON stage. Keen performed at the Rodeo in 2000, '01, '03, '04 and '06, and Lovett took the stage in 2001 and '02.
Keen and Lovett's more than 30-year friendship began in college, both attending Texas A&M University and playing their acoustic guitars on Lovett's front porch in College Station, Texas, which led to them co-writing "The Front Porch Song" — a song still regularly played today.
Both were inducted into the Texas Heritage Songwriters Hall of Fame in 2012, and in early 2018, Keen and Lovett teamed up to perform acoustic shows together, promising an intimate evening of storytelling, songs and friendship. The two entertainers also shared the stage last year with Strait during his Hurricane Harvey relief concert in San Antonio.
The 2019 Rodeo will run for 21 days Monday, Feb. 25 — Sunday, March 17. The remaining 2019 RODEOHOUSTON entertainment lineup will be announced Jan. 3, 2019. Individual tickets for all RODEOHOUSTON performances, including the George Strait concert-only performance, will go on sale Jan. 10, 2019.
For more information, visit rodeohouston.com and connect with #RODEOHOUSTON online via Facebook, Twitter, Instagram and YouTube for all of the latest news. The 2019 Rodeo is scheduled for Feb. 25 – March 17.