Longtime Couple Dies Within Hours of Each Other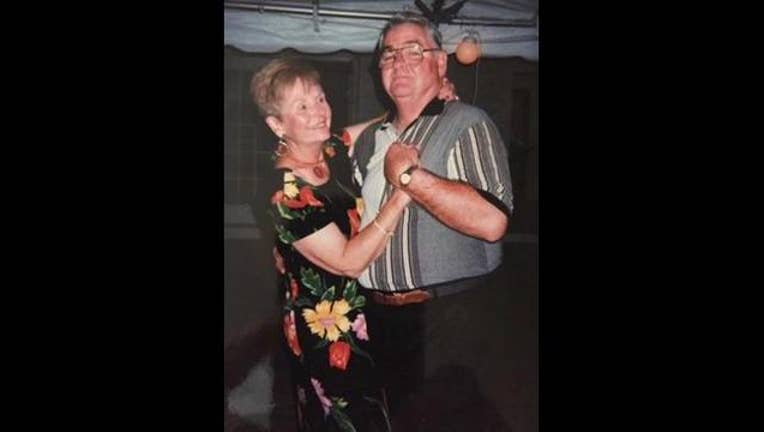 article
Savannah, Ga. - In these days of quick courtships and celebrity divorces, it's hard to imagine a marriage for the ages and a love story for the record books. But in the case of JoJo and Jimmy McLaughlin, their marriage is one that rivals the 'Notebook.'
The pair met in the third grade while attending Sacred Heart Catholic School but it wasn't until the seventh grade that the duo began dating. Then on September 10, 1955 the young couple married at the age of 18. They would go on to have five children, three boys and two girls. 
According to an article in the Savannah Morning News, their son Joe claimed the McLaughlin's were a kind, generous and fun loving couple who enjoyed traveling and socializing. He said his dad continued to work in the insurance business up to the day he died. "He loved people and he loved staying connected." 
JoJo was described as the ultimate housewife, always a do-it-youselfer, never shying away from a lawnmower or ladder. But it was in 2014 that cancer began to consume her body, starting with her pancreas and then spreading to her liver. 
It was this past Labor Day that JoJo was admitted to hospice care in Savannah. And as their priest performed her last rites, Jimmy requested that he do the same for him stating he could not go on living without his love of nearly sixty years. He sat with her all that week and just hours after midnight on their 60th wedding anniversary, JoJo McLaughlin passed away.
Then hours later, at the McLaughlin home, Joe was in the den talking with his father. He said Jimmy simply closed his eyes, leaned his head back in his chair and was gone. Just about twelve hours after his wife six decades had died.
Some say it was a heart attack, others think it was a broken heart, but many believe they're reunited again and picking up right where they left off.