Live stunt goes wrong on 'America's Got Talent'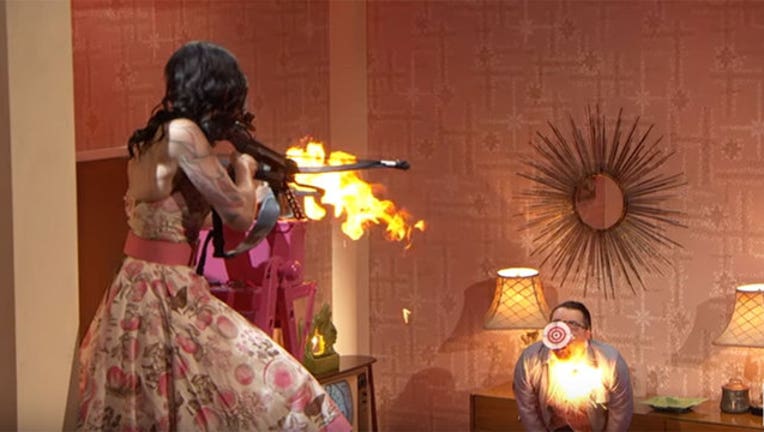 article
NEW YORK (FOX 5 NY) - A flaming arrow-throwing stunt on 'America's Got Talent' went wrong when one of the daredevils missed her mark and struck her partner in the neck.
Husband and wife team Ryan and AmberLynn Stock appeared on the show Tuesday.
"We prepared two, brand new, never before seen stunts. But before we perform the most dangerous stunt we are going to warm up," said Ryan Stock.
The stunt man swallows a sword and an arrow without issue, but when AmberLynn shoots the flaming arrow at a target in his mouth from atop a ladder, she strikes him in the neck.
The camera quickly cuts to judges Simon Cowell, Heidi Klum, Mel B and Howie Mandel who appear to be in shock.
Host Nick Cannon later assured viewers that Stock was fine after being examined by EMTs on-set.
Stock took to Twitter after the show to blame the mishap on "mechanical failure."