Light sleet and flurries reported in Willis, Columbus and Cypress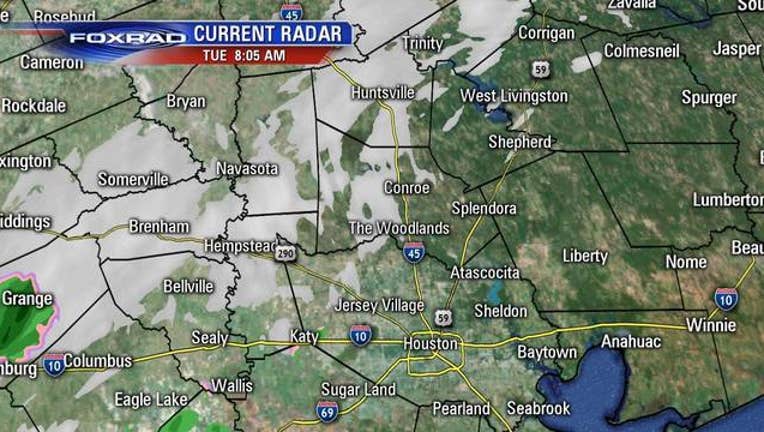 article
HOUSTON, TX - Light sleet and snow flurries have been reported in many areas north and west of Houston, including Willis, Columbus, Cypress and Tomball on Tuesday morning. Currently, temperatures are too warm for it to cause any icy roadways.  Gusty, dry air is moving through the area and no accumulations are expected today.
Tuesday night, a Freeze Watch is in effect for Houston, Pasadena, Pearland and Sugar Land until 9 a.m. Wednesday morning.  Please don't forget to take care of your pets and sensitive plants tonight. 
By the end of the week on Friday, the Houston-area will see sunshine and temps in the upper 60's.
For the latest weather updates from FOX 26's Mike Iscovitz, click here.