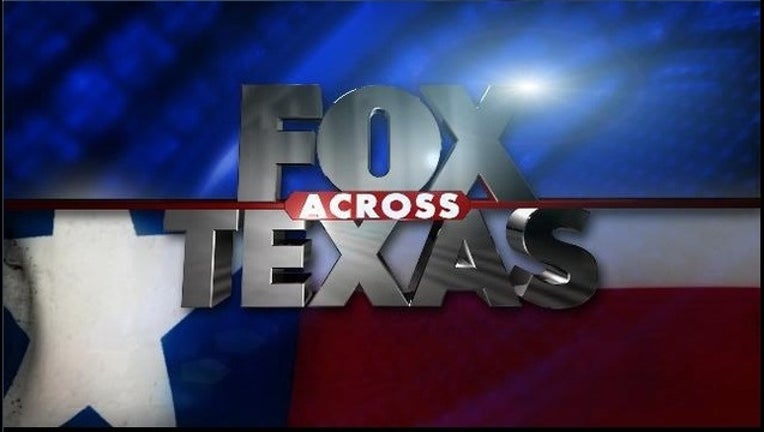 IMMIGRANTS INSIDE TRUCK
37 immigrants locked in 18-wheeler found in South Texas
MOORE, Texas (AP) — Authorities have discovered 30-plus people in the country illegally who were locked inside a sweltering 18-wheeler parked at a truck stop south of San Antonio.
The San Antonio Express News reports that the Frio County Sheriff's Office found the truck Friday afternoon.
Deputies were responding to a call about people trapped inside a tractor-trailer near a gas station at Highway 57 and Interstate 35.
They found 37 people in Moore, about 40 miles southwest of San Antonio.
Border Patrol agents from the Laredo sector helped detain those who had been in the trailer around 4 p.m. It was unclear how long they'd been in the trailer with afternoon temperatures in the mid-90s.
Some were treated for dehydration, though no severe injuries were reported.
(Information in this story is from: San Antonio Express-News, http://www.mysanantonio.com)
WACO SHOOTING-INVESTIGATION
 Waco police bullets hit bikers in May melee
FORT WORTH, Texas (AP) — Evidence reviewed by The Associated Press confirms that the gunfire during a motorcycle gang clash at a Texas restaurant included rounds fired by police that hit bikers. But it isn't clear whether those rifle shots caused any of the fatalities.
Four months after the shootout, authorities have released almost nothing about the gunfight beyond a vague initial description of a brawl that spiraled out of control. They have never indicated who fired the fatal shots.
The AP reviewed more than 8,800 pages of evidence related to the May 17 confrontation, including many police reports, and viewed dash-cam video and photos and listened to audio interviews. Together, the evidence offers the best insight yet into how the shootout unfolded.
TRUCK VANDALIZED-POLICE
Man claims vandals damaged pickup over pro-police messages
WHITNEY, Texas (AP) — Authorities say a Texas man has been arrested for falsely reporting that his pickup was vandalized because he displayed messages supporting police.
Scott Lattin was being held in the Hill County jail on a $2,500 bond following his arrest Friday at his home in Whitney, about 30 miles north of Waco.
KDFW Fox 4 in Dallas reports that Lattin had told police that vandals spray-painted "Black Lives Matter" and vulgarities on his pickup after he had placed messages like "Police Lives Matter" on it.
He had also claimed the seats were slashed and other damage done to the interior.
Lattin was charged with making a false report and police contend he's responsible for the damage to his truck.
Lattin told KDFW that the allegations are "absolutely not true."
BERGDAHL
Head investigator: Bergdahl shouldn't go to prison
SAN ANTONIO (AP) — The officer who led the investigation of Bowe Bergdahl's disappearance and capture in Afghanistan says the Army sergeant shouldn't go to prison.
Maj. Gen. Kenneth Dahl testified Friday at Fort Sam Houston in San Antonio.
Dahl said Bergdahl said he walked away from his post as part of a plan to spark a search and get the attention of a general so he could express his concerns about his unit's leadership.
Dahl said Bergdahl felt the problems put his platoon in danger, but that Bergdahl's perceptions were "completely off the mark."
Bergdahl was captured by the Taliban after leaving his post in 2009. He's charged with desertion and misbehavior before the enemy.
His Article 32 hearing concluded Friday. It will help determine whether he face a court-martial.
DUELING POLICE RALLIES-AUSTIN
Dueling police rallies remain peaceful outside Texas Capitol
(Information in the following story is from: San Antonio Express-News, http://www.mysanantonio.com)
AUSTIN, Texas (AP) — An Austin march supporting law enforcement has run into a simultaneous demonstration decrying police brutality outside the Texas Capitol, but both groups were peaceful and respectful.
The San Antonio Express News reports that marchers under the rally cry Police Lives Matter made their way Saturday from Austin police headquarters to the Capitol.
There, they encountered a Black Lives Matter event which included recitations of names of people killed by police.
Austin Police Chief Art Acevedo was among those who addressed the crowd. He said he supported the officers of his department, but was also committed to removing those who commit questionable acts.
DALLAS COUNTY-ABSENT DA
Emails indicate DA's absence from office longer than thought
DALLAS (AP) — Email records indicate the Dallas County district attorney's absence from office as she battled a debilitating episode of depression was longer than initially thought.
The work emails of District Attorney Susan Hawk obtained by The Dallas Morning News indicate her leave of absence began in July. A representative had previously said her break began in early August.
Hawk said in a statement Aug. 25 that she was suffering from depression and would take an additional four weeks of leave. She released the statement in response to growing questions about her initially unexplained absence.
Hawk is scheduled to return Tuesday. She will have missed more than seven weeks of work after taking office in January.
Hawk has previously acknowledged getting a doctor's help in weaning herself from medication for back pain in 2013.
HISTORICAL BRIDGES
Texas' historical bridges have charm, but many are obsolete
(Information in the following story is from: The Victoria Advocate, http://www.victoriaadvocate.com)
CUERO, Texas (AP) — The picturesque metal bridge across the Guadalupe River was built in 1938 and remains full of charm, but it's too narrow for today's traffic needs.
The bridge in Cuero, about 90 miles from San Antonio, is an example of a problem state officials are facing across Texas: How to salvage the identity of historical bridges that are structurally obsolete.
Issues are especially acute in areas like Cuero, which have seen the energy boom increase oil patch traffic that's hard on local infrastructure.
The Victoria Advocate reports that in August, the Texas Department of Transportation and Texas Historical Commission conducted town halls to weigh options for retaining such bridges.
Some, like the bridge over the Guadalupe along U.S. Highway 87, will be rehabbed as part of modernization plans.