Kelly Ripa 'no show' on Live! with Kelly and Michael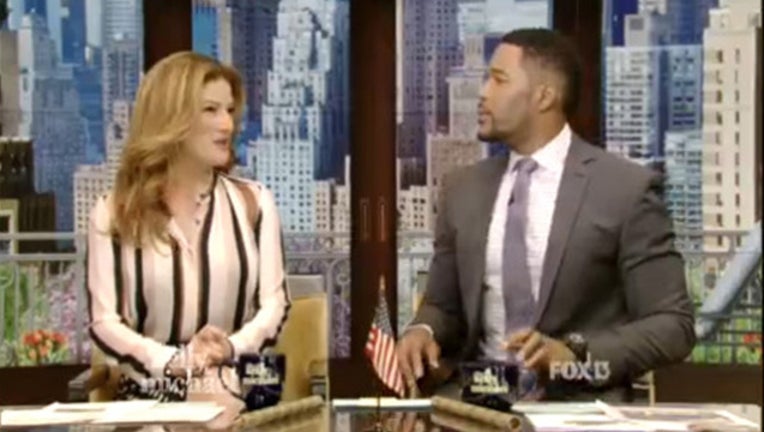 article
NEW YORK - Kelly Ripa was a no-show on Live! With Kelly and Michael Wednesday after Tuesday's announcement that Michael Strahan was leaving the show.
TMZ reports that Kelly Ripa was furious that no one told her ahead of the announcement that he was moving to Good Morning America beginning in September. Instead, TMZ reports she found out about the move at 10:30 a.m. Tuesday, just as the announcement was being shared to the media.
Strahan danced out onto the show joined by actress and comedian Ana Gasteyer  Wednesday.  "I've been in the news lately," Strahan said. "I've been in the news that I'm leaving this show, it is true," Strahan said. He thanked the fans of the show and the staff and said, "I'm always available to guest co-host if I get a call because I consider myself to be a part of this family forever."
Ripa did not respond after Strahan reached out to her, and sources told TMZ this may be the first of a string of absences by Ripa.
Wednesday, though, Strahan sung Ripa's praises at the end of the show.