Hundreds attend funeral for Iowa student Mollie Tibbetts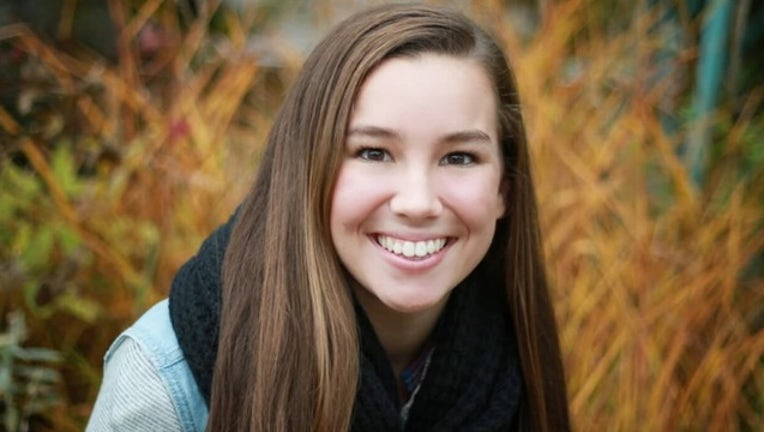 article
BROOKLYN, Iowa (AP) -- The father of slain University of Iowa student Mollie Tibbetts asked hundreds of mourners to remember the 20-year-old by "celebrating something wonderful," rather than focusing on how she died.
 
Tibbetts was memorialized Sunday afternoon at a ceremony in her former high school gymnasium in her hometown of Brooklyn, Iowa.
 
Tibbetts had been missing for more than a month when a suspect in her killing led investigators to her body in a cornfield near Brooklyn last Tuesday. An autopsy determined she was stabbed to death.
 
Rob Tibbetts urged congregants at the funeral at Brooklyn-Guernsey-Malcom High School to remember his daughter's passion for life and her desire to help others. To highlight his call to celebrate "wonderful" things, Rob Tibbetts recognized a couple who had just married the day before during his eulogy.
 
"Today, we need to turn the page. We're at the end of a long ordeal," he said. "But we need to turn toward life -- Mollie's life -- because Mollie is nobody's victim. Mollie is my hero."
 
Davenport Bishop Thomas Zinkula led the funeral Mass. More than 1,000 people filled the gymnasium at the school in the city of 1,500 where Tibbetts grew up and where she had been staying during her summer break from university.
 
Cristhian Bahena Rivera is charged with first-degree murder in her death. Authorities have said Tibbetts was abducted while out running July 18, and an autopsy showed that she died from stab wounds.
 
Rivera is being held in lieu of a $5 million cash-only bond, and he is suspected of being in the United States illegally. If convicted of murder, he faces life in prison without the possibility of parole.