HPD arrests man following standoff at SW Houston home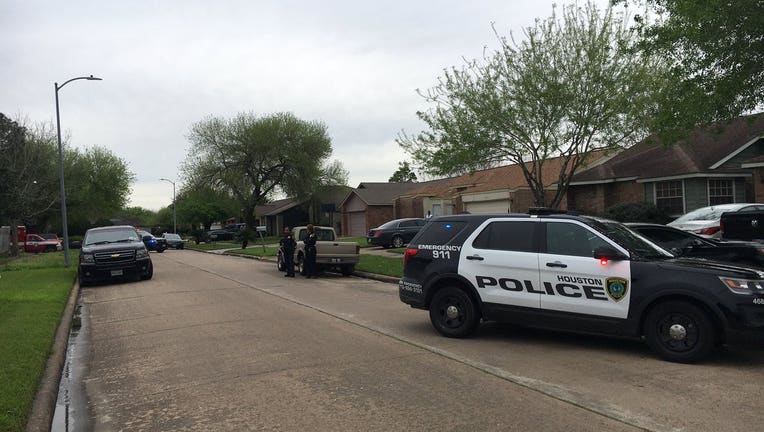 HOUSTON - Houston police have arrested a 20-year-old man who barricaded himself inside a home in southwest Houston.
According to police, this incident started around 12:30 p.m. when a man was looking for his 16-year-old daughter. The father believed his teenage daughter was staying at a home in the 6200-block of Berkridge Dr.
The father knocked on the door and spoke to a 20-year-old man. The 20-year-old man did not believe the teenage girl was inside his home, told the father to leave and slammed the door on the father.
The 20-year-old went to his younger brother's room and kicked in the door. He found the 16-year-old girl sleeping in his younger brother's bed. The 20-year-old man told the teenage girl to leave.
Police say the girl left the home and once outside the girl's father and the 20-year-old man got into an argument. The father says he believed the 20-year-old man had been lying to him. 
The argument continued and become more heated, according to police. That's when the 20-year-old man allegedly pulled out a pistol and fired it in the father's direction seven to eight times.
Police say that's when the father and his daughter got in their car and drove away from the home. The father called police as he left the area.
When officers arrived they tried to get the 20-year-old man's side of the story, but he wouldn't leave the home.
The 20-year-old man has been charged with Aggravated with a Deadly Weapon. 
According to police, once SWAT arrived, the 20-year-old man surrendered to officers.
Fort Bend ISD says the release of students at nearby Ridgegate Elementary was affected.