How to send cards to the Graves family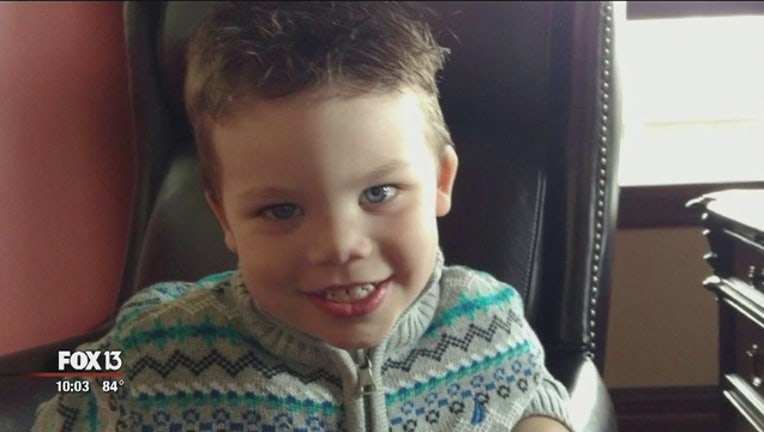 article
ORLANDO (FOX 13) - The family of the toddler killed by an alligator is privately mourning. Now, their church back home in Elkhorn, Nebraska is stepping up to receive cards and donations on their behalf.
Lane Graves was playing at the edge of a lagoon at Disney's Grand Floridian on Tuesday when an alligator dragged him under the water. Lane's dad, Matt, tried to fight the beast, to no avail. The 2-year-old's body was recovered yesterday afternoon after a frantic, all-out search by authorities failed to find the boy in time.
Matt Graves is chief data officer for Infogroup, a marketing company based in Papillion, Nebraska. Infogroup's chairman said he was "stunned and heartbroken" about the "family's unspeakable loss."
"They are very shaken up, extremely shaken up," Orange County Sheriff's Office spokesman Jeff Williamson told reporters. "Imagine if it were you? What would you be?"
Matt, his wife, Melissa, their 4-year-old daughter, Ella, and Lane were members of St. Patrick's Parish, where Ella attends school.  The parish asked for prayers for the family as they grieve privately.
A parish spokesperson said Thursday that the family had made no specific request, but anyone interested in sending cards of sympathy or making a donation can do so via the church.
Cards can be addressed to:
St. Patrick's Parish
20500 West Maple Rd.
Elkhorn, NE 68022
Information from FOX News and the Associated Press was used in this report.