Houston Firefighters Honored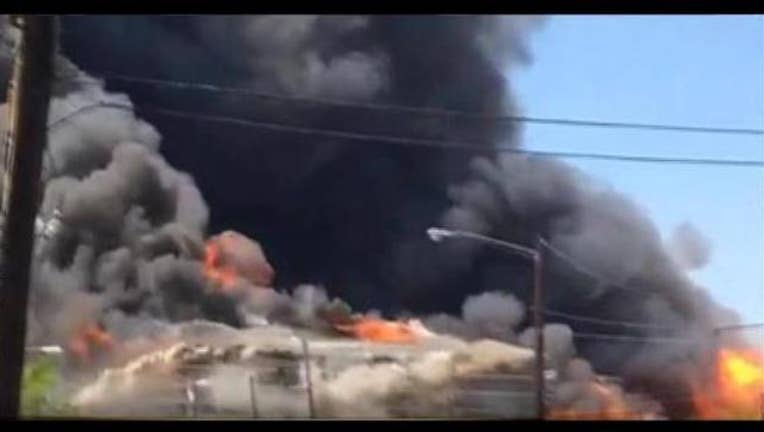 Two Houston  firefighters are being honored for saving a man from an apartment complex that caught fire while under construction. The whole dramatic incident was caught on camera. On March 25th of last year, construction worker Curtis Reisseg was trapped by flames during a five-alarm fire on Montrose and West Dallas. He jumped to the floor below, before being saved by Captain Brad Hawthorne, from a fire truck ladder.
Today, Captain Hawthorne and  Engineer Operator Dwayne Wyble, who moved the ladder, were honored with the 2014 "Firehouse Heroism" award from Firehouse Magazine.