Houston couple celebrates engagement with hunting-themed photo shoot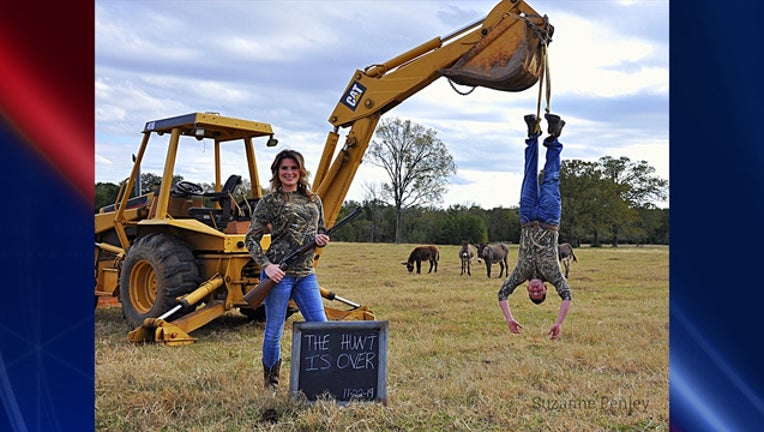 A Houston couple is celebrating their engagement with a hunting-themed photo shoot.
Caitlin Mikulin and her fiance found inspiration for "The Hunt Is Over" photo in their shared love of the outdoors and hunting.
Caitlin's mother Suzanne Penley photographed the couple at their family ranch.
Caitlin says her fiance, a firefighter, proposed under water in the Cayman Islands.