Hotel ZAZA Spring Fling 'Cocktail Showdown' to help support Houston Food Bank
HOUSTON - Houstonians, it's time to stop, smell the roses, and enjoy the Spring air. And Hotel ZAZA Houston Memorial City will be the place to be to have a cool, refreshing cocktail while also helping the Houston Food Bank. 
MORE: Hotel ZAZA among several romantic restaurants in Houston
The luxury 4-star hotel and restaurant announced in a press release, it will be partnering up with Diageo to hold its annual 'Cocktail Showdown' on Thursday, April 13.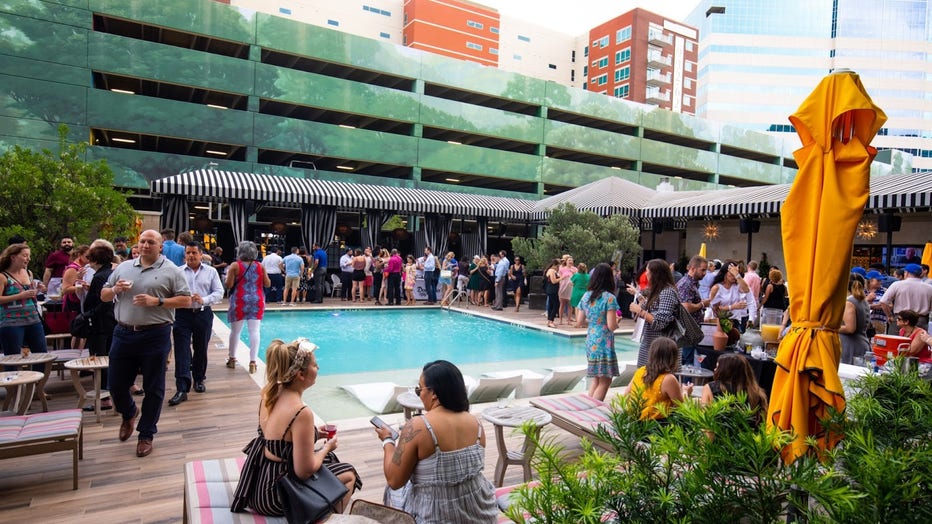 2022 Cocktail Showdown at ZAZA Houston Memorial City (Photo courtesy of Endicott PR)
This year's theme will be Spring Fling, where Houston's top mixologists will be showing off their creativity to craft vibrant cocktails in connection with the Spring. 
FOX 26's own Carolina Sanchez, host of The Nightcap, will be among the celebrity judges! 
There will also be festive light snacks, live music, and signature drinks to sip on. Perhaps the best part? Tickets to attend the event will directly support Houston Food Bank. 
The fun kicks off at Hotel ZAZA Houston Memorial City on Katy Fwy from 6 to 8 p.m. 
To learn more and purchase tickets, click here.