Homeless man ticketed for eating pizza at bus stop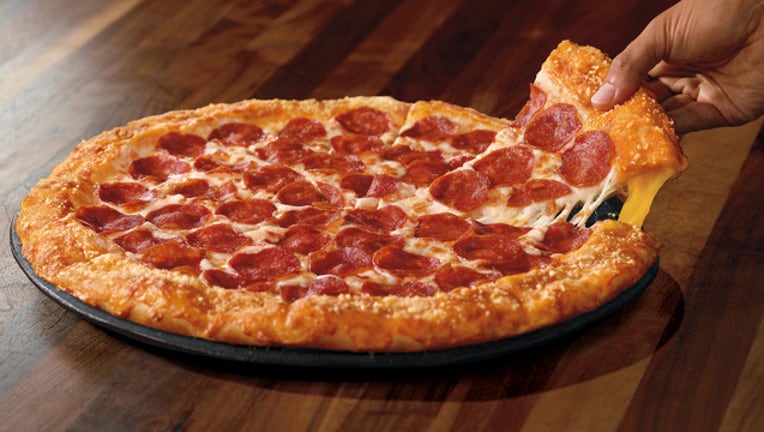 article
A homeless man was cited by the San Francisco Police Department for eating pizza at a downtown bus shelter.
According to the San Francisco Examiner a staffer at the Coalition on Homelessness brought the incident to light last week when the man brought the ticket into the office. The staffer, Kelley Cutlter, shared a photo of the citation on Twitter, along with a caption that read, "A senior came to the office for citation defense because he received a ticket for eating pizza at the bus stop."
Eating in public is prohibited in San Francisco but Cutler told SFGate that this was a "real waste of police services". She said that the man was more amused than outraged by the ticket.
"Some people get agitated or upset, but he was being a good sport," Cutler she told SFGate. "He laughed about it. He kept saying he bought the pizza for his friend on her birthday."
A spokesperson for the San Francisco Police Department said the ticket was issued after a stabbing at the shelter. She also said the citation "won't go anywhere" but was issued because there were multiple complaints of people drinking and smoking at the shelter. She said that officers were trying to "Move him along" and he did not seem to be waiting for a bus.
Cutler said that most homeless or low-income residents are not required to pay citations and that the judge will normally dismiss it.
Cutler also doubts that the homeless man was smoking or drinking at the bus stop. "I wonder why they didn't give him a citation for those things - instead of for eating pizza," she told the Examiner.
The homeless man is due in court to answer for his pizza-eating ways on Wednesday. If he's determined to be responsible for the violation, he could be fined up to $250.