Pasadena PD: Off-duty Hitchcock sergeant shot man in apartment parking lot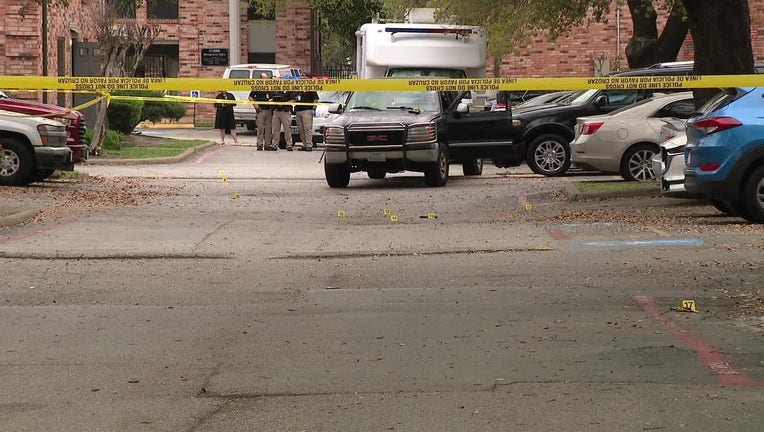 PASADENA, Texas - An off-duty Hitchcock police sergeant shot a man who pointed a gun at him in the parking lot of an apartment complex, the Pasadena Police Department says.
The shooting was reported just before 5 a.m. Monday in Pasadena, in the 3100 block of Spencer Hwy near Strawberry Road.
Police say the sergeant was on his way to work when he saw a suspicious male in the parking lot with a gun.
FOLLOW THE LATEST HOUSTON-AREA NEWS
According to Pasadena PD, the man pointed the weapon at the sergeant, and the sergeant fired.
The man was struck at least once. He was taken to the hospital, and his injuries are not believed to be life-threatening.
The police sergeant was not injured.
The investigation into the shooting is still ongoing. The Pasadena Police Department, Hitchcock Police Department, and Harris County District Attorney's Office were at the scene.