'Hero' dog dies after distracting bear at family home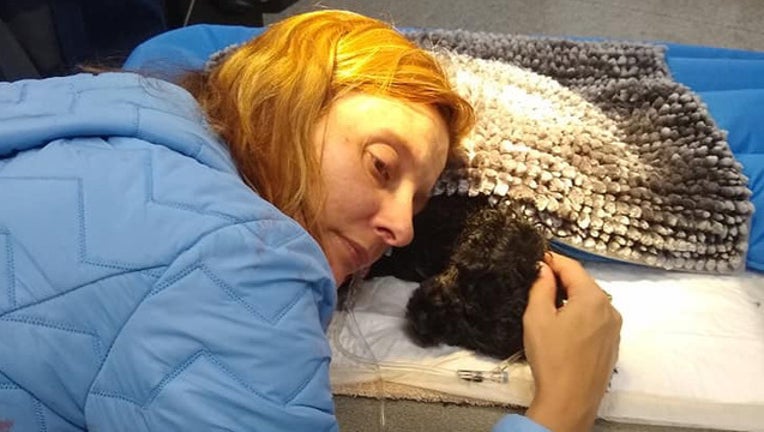 article
(STORYFUL) - A dog owner whose beloved pet died after distracting a bear away from the family home on August 31 has praised the poodle online for his heroic actions.
Tiffany Merrill shared a Facebook post on August 31, detailing the bizarre incident in which she said a bear wandered into her home. "My dog jumped in front of me to save my life. I was screaming for my kids to close the doors," she wrote. In a follow-up post, Merill shared photos of her dog Pickles at the veterinary hospital but confirmed that he died.
"My hero died saving me from a bear that came in my house. We lost a big part of our family. Heartbroken," wrote Merrill.