HCSO: Man driving car dies after crash involving septic truck, Waller ISD bus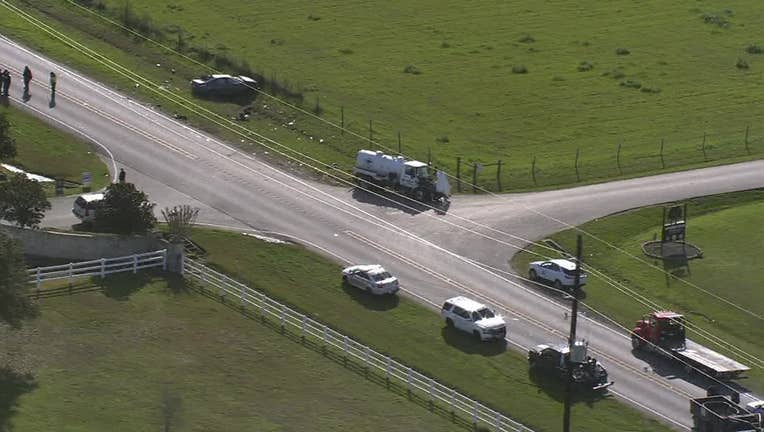 The Harris County Sheriff's Office says the driver of a car has died after a crash involving a septic truck and a Waller ISD school bus. No students were injured in the crash.
Deputies are investigating the crash in the 23100 block of FM 2920 and Hunters Creek Way.
According to investigators, a septic truck was traveling westbound on FM 2920 behind a school bus. Authorities say the bus began making a right turn, and the driver of the truck didn't see it until it was too late.
Officials say the driver of the truck drove to the left to avoid the bus, but crashed into a Toyota Camry that was traveling eastbound. The driver of the Toyota Camry died at the scene.
Deputies say the truck clipped the left rear of the bus.
No other injuries have been reported at this time.
Waller ISD says all 35 students and the driver who were on the bus are safe. The students attend Evelyn Turlington Elementary.
"TES and WISD leadership responded to the scene to personally care for students. Another WISD bus was dispatched to pick up the students and continue their route safely to school. Families of all of the students onboard are being contacted directly. All the students are now either being cared for at TES or with their families. There are additional counselors at the school to assist any student who needs to talk about the accident," the district said in a statement.
Waller ISD says two other school buses also passed by the crash after it occurred. The district and school are "personally reaching out to the students on these buses and their families to take care of them."
Waller ISD is a family," WISD Superintendent Kevin Moran said. "We are incredibly grateful that all of our students are safe. It's important to us that we personally connect with each one and their families to ensure they are taken care of in any way that is needed. Our thoughts and prayers are with all those involved in the accident."