Have you seen him? Man wanted for taking photo under woman's dress at H-E-B in Cross Creek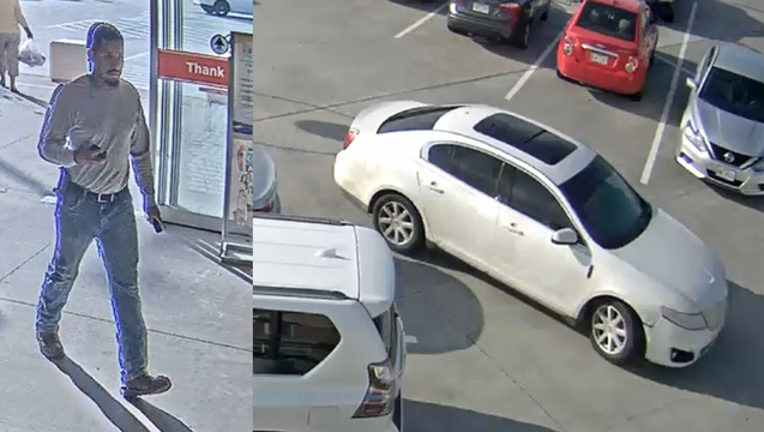 CROSS CREEK, Texas - Fulshear police are asking for the public's help in finding a man that is suspected of invasive visual recording.
Police say the man was following a woman inside a Cross Creek H-E-B Tuesday, walked up to her, and used his cell phone to take a photo under her dress.
The woman did not realize it at the time, but notified H-E-B management because she felt like something was wrong.
Police say management escorted the woman to her car after realizing the man left the store.
The suspect was seen driving away in the white four-door Sedan.
After investigating and watching video footage, authorities confirmed that the man has been "upskirting," a felony offense.
"This is a sad reminder that no matter how safe we feel, how comfortable we are, we must always look after ourselves and others," Fulshear police stated in a Facebook post.
If you have any information on this suspect or recognize this vehicle, please call the Fulshear Police Department at (281-346-8888) or email Investigator Villa at bvilla@fulsheartexas.gov.