Suspect killed after allegedly pointing weapon at constable deputies at Harris Co. motel
A man is dead after he allegedly pointed a weapon at authorities and they opened fire on him at a Harris County motel, according to the Precinct 4 Constable's Office.
The Harris County Sheriff's Office is now investigating at the scene in the 16500 block of the North Freeway.
According to HCSO, Pct. 4 constable deputies responded to the motel around 8:20 a.m. Thursday after a man called 911 and claimed to have killed his wife. Authorities say he told the dispatcher that he had a firearm and a knife.
FOLLOW THE LATEST HARRIS COUNTY NEWS
Constable deputies went to the motel room and knocked on the door, authorities say.  A man reportedly opened the door, but then quickly closed it.
As authorities were retreating for cover, the man allegedly came out with a firearm and pointed it at constable deputies, who fired at him, officials say. The man died.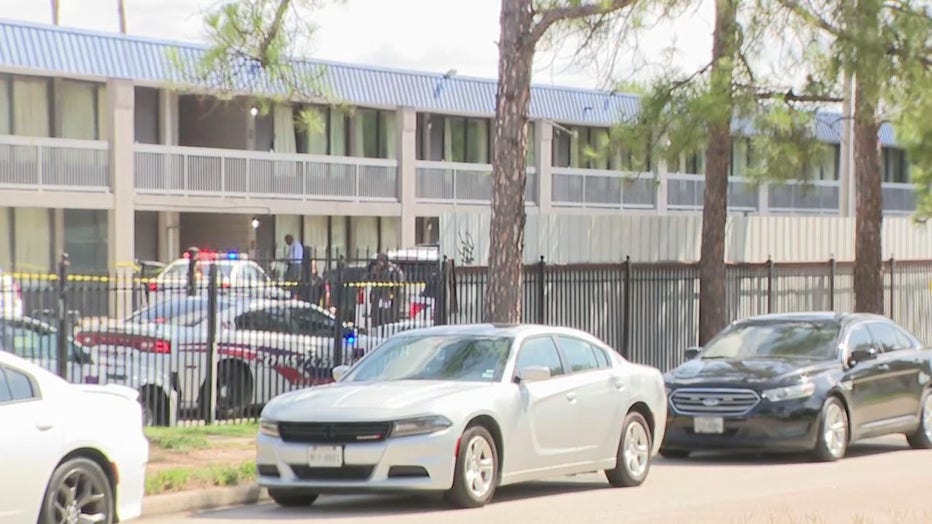 Authorities investigate a deadly shooting at a motel along the North Freeway.
Three constable deputies were present at the time of the shooting, and two of them discharged their firearms, officials say. They were not injured.
The sheriff's office says there was not a female victim in the motel room. They are checking to see if the man has a wife and will verify her wellbeing.
Multiple agencies are investigating.