Deadly Harris County drive-by shooting: Suspect charged after boy shot in bed
HOUSTON - A suspect has been charged in connection to the drive-by shooting death of a boy at an east Harris County home two months ago, the sheriff's office says.
According to Sheriff Ed Gonzalez, Denzel Perkins, 26, was arrested on Tuesday and is charged with felony murder.
MORE: Boy shot, killed in drive-by shooting at east Harris County home
Authorities say 8-year-old Paul Vasquez, his mother and two older brothers were at the home in the 13800 block of McNair Street when the shooting occurred around 10:45 p.m. June 12.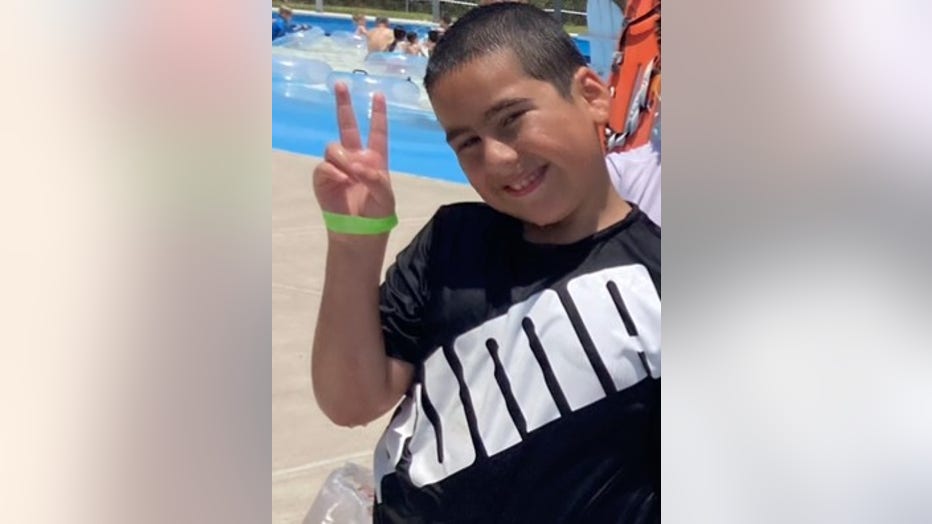 Paul Vasquez (Photo: Harris County Sheriff's Office)
In his first court appearance Wednesday, officials revealed that Perkins had admitted only to being the driver involved in the shooting.
Surveillance video from a nearby gas station captured Perkins' car, a silver Kia Optima sedan, driving towards Vasquez' home in Cloverleaf that night. Authorities say the car had obvious damage to the front. 
FOLLOW THE LATEST HARRIS COUNTY NEWS
Investigators said up to 10 shots were fired at the home on the 13800 block of McNair Street. 
Vasquez was shot while in bed and was able to get up and tell his mom that he had been shot before he became unresponsive, according to the sheriff's office.
Authorities say they tracked Perkins' cell phone and found he'd been in front of the Vasquez home at the time of the shooting.
"He admits to being the driver of the car when the alleged shooter, nicknamed 'Little Fire', hangs out his passenger window and shoots at the apartment. He's aiding and abetting and driving the car while the shooting was going on," officials said in court. 
Perkins' bail was set at $200,000, however, he was not granted a personal bond. 
Crimestoppers tells FOX 26 Perkins was on probation during the time of this murder, after his previous probation period was extended another year until 2023. 
Harris County Sheriff Ed Gonzalez said it's unclear who pulled the trigger. Investigators are still actively searching for other suspects involved in the drive-by shooting. 
Anyone with information on this shooting is asked to contact the Harris County Sheriff's Office.