'H-Town Takeover' Getting Real for Lamar's Wooten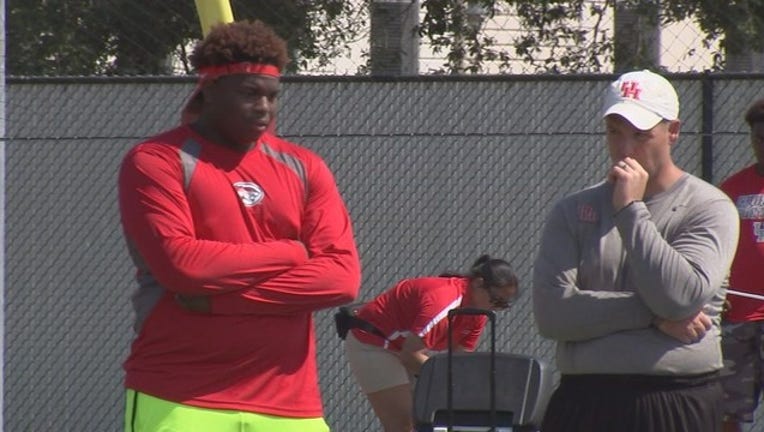 article
Tom Herman hasn't coached a game yet for the University of Houston. However, his impact is already being felt.
The Cougars new football head coach is leaving an imprint on area recruiting and getting kids to stay at home. It's a movement called the "H-Town Takeover." This concept started becoming reality on May 22 when Westfield DT Ed Oliver verbally committed to the Cougars over such schools as Alabama and Texas A&M. The next day, Lamar OL Dixie Wooten III committed to UH over the University of Miami, and then Westside DT Jordan Elliott chose UH over schools like Alabama and USC.
On Monday, all three were among the prospects at Herman's offseason mini camp at the UH practice field, making the future feel a bit like the present where all three will be on the same field and on the same team.
"It's coming together, I feel good," Wooten said. "We're trying to make it like 'The U' except better. We're trying to take everything to the next level."
And the recruiting process doesn't necessarily stop for Wooten. He has transformed from being recruited to helping to do the recruiting, trying to add even more pieces to the H-Town Takeover.
"I'm trying to get the trio from Katy (DB Collin Wilder, LB Paddy Fisher, DB Travis Whillock)," Wooten said. "I'm trying to get everybody, really - everybody who's a top recruit, who I feel like we need to win a championship here and be known."