H.S. runner helps out rival who passed out, gets disqualified for it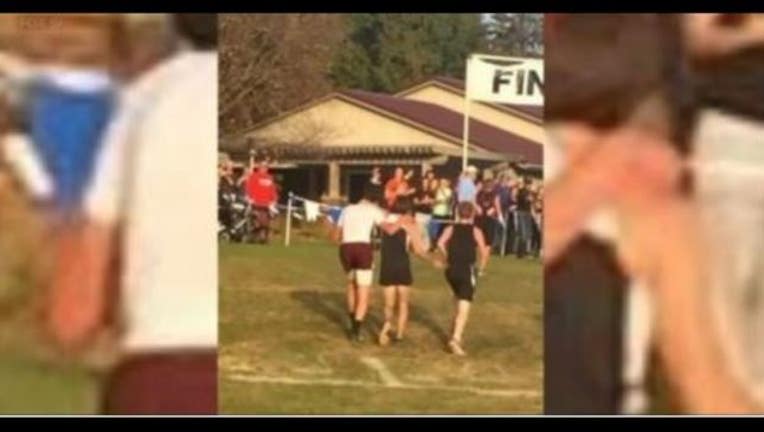 article
A heroic act of kindness disqualified an Iowa distance runner from the district championship he otherwise would have won.
Zach Hougland of Davis County was first to cross the finish line.
Meanwhile, a runner from another team fell unconscious to the ground, about 15 meters short of the finish.
Houghland went back and helped him make it across, to the cheers of everyone around.
But Iowa state athletic rules say no runner can help or receive aid from another runner, so they were both disqualified.