Griffin-Spalding 9th grade teacher charged with raping student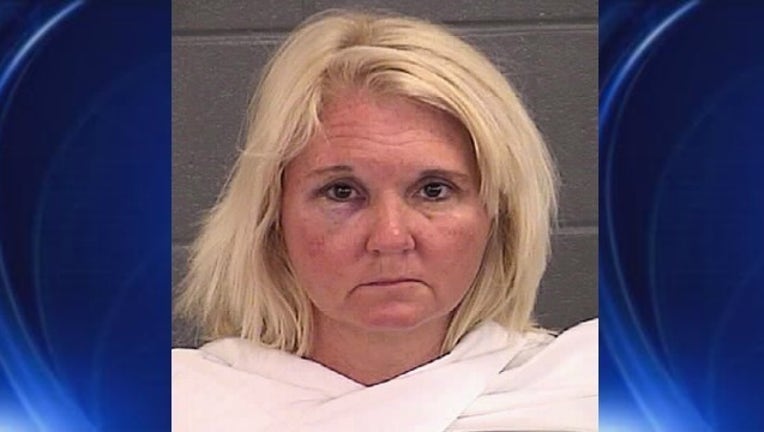 article
SPALDING COUNTY, Ga. - Parents of the Griffin-Spalding County School System (GSCS) were shocked to learn that a 9th-grade teacher has been arrested following an investigation into "inappropriate actions" with a student.
Brandy L. Nickels, 41, of Williamson, Georgia, had been a teacher at the school for one year following previous teaching roles in other Georgia counties.
According to the school, they launched an internal investigation after receiving information about possible inappropriate actions taken by Nickels. Shortly after launching an internal investigation, they began working with the City of Griffin Police Department.
Nickel's was placed on administrative leave was not allowed back on campus at that time. The teacher also resigned from her position as the investigation continued.
According to The Griffin Police Department, Nickels has been charged with one count each of Child Molestation, Sodomy, Enticing a Child, Statutory Rape, Sexual Assault, and Sexual Battery. This investigation is still ongoing.
In a statement to parents, Superintendent Jim Smith wrote:
"This is a sad event for our school district and the students and families involved. Our highest priority is the safety and welfare of our students. We are thankful that information was given to us that allowed a swift resolution to a bad situation. In truth, it takes a person who notices something that doesn't seem right to bring that information and suspicion to someone who can act on it. We have to be a community that doesn't turn a blind eye to situations that appear suspicious. That's how we protect our children. Also, I want to thank the City of Griffin Police Department and Chief Mike Yates for their complete cooperation in the investigation."
Lead Investigator Dexter McCune said, "the investigation is evolving and there is a possibility of future charges and or victims."
Anyone with information that can help this case should call the Investigative Services Department at 770-229-6452. 
Nickels is one of four teacher accused of having inappropriate sexual contact with a student in the metro Atlanta area this week. Teachers at Meadow Creek High School, Parkview High School, and a long-term substitute teacher at Providence Christian Academy were all arrested this week.