Grandmother dies protecting children from convicted predator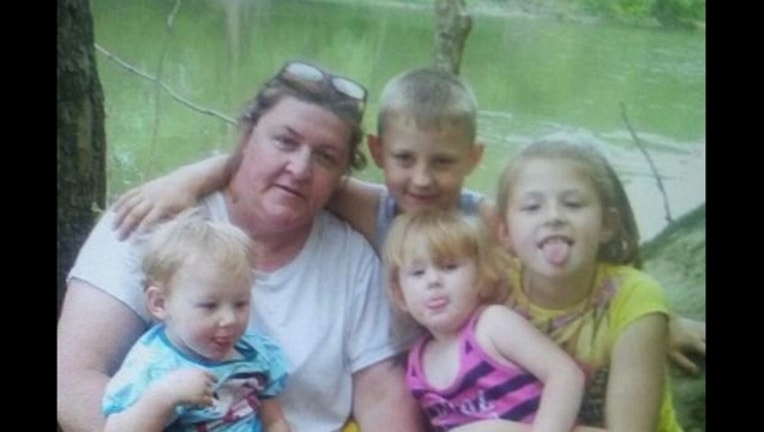 article
An Ohio woman who died while protecting her grandchildren from a convicted child predator is remembered as a hero for the way she saved the young children.
Candy Arthurs died from injuries she received in a June attack when a convicted sex offender tried luring her grandchildren into an alley, according to WBNS in Columbus, Ohio. When she fought back, he stabbed her, police say.
"She always said she would die for them and that's exactly what she did," Amanda Gibson told WBNS. "She's definitely a hero. It's hard because she lost her life but she saved both of my kids' lives that night."
According to police, Kristopher Amos asked several children for help locating a drone near an alley in Columbus around 10:00 p.m. on June 23. Among those children asked to help search were Arthurs' grandchildren.
The protective grandmother confronted the man. He responded by pulling out a knife and stabbing her and her 7-year-old grandson, police said.
Arthurs' and the child ran back into the family's home and screamed to call 911. Gibson said her mother collapsed on the floor and was able to identify her attacker as the man in the alley.
Amos was arrested and is facing charges of murder and felonious assault. The man had lived in the neighborhood for several years but neighbors told WBNS that they were unaware he was a sex offender, convicted of enticing children at a YMCA shower in 2010.
This past Wednesday, after five weeks of treatment, Arthurs died from the injuries she received.
The 7-year-old boy has recovered from his injuries but Arthurs told WBNS that he is traumatized and is in need of counseling.
The family has set up a GoFundMe page. CLICK HERE for more information.