Good Samaritan's note to struggling mom goes viral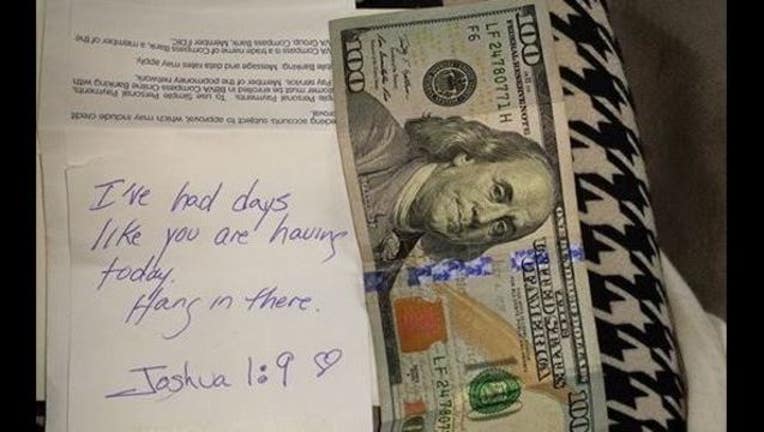 article
A young Alabama mom says her day was made by a kind stranger when she couldn't afford a co-pay on her son's visit to the doctor.
The stranger, overhearing the conversation in the doctor's office, handed an envelope to Melissa Simms' son with a $100 bill and a note inside.
"I've had days like you are having today. Hang in there," wrote the woman.
She then cited Joshua 1:9 from the Bible.